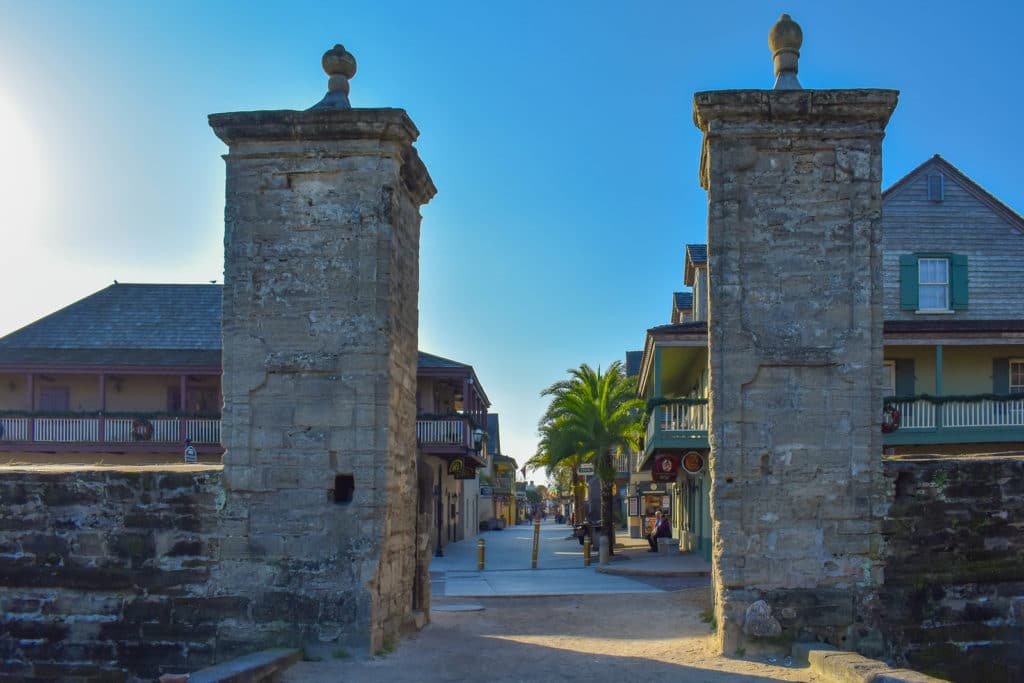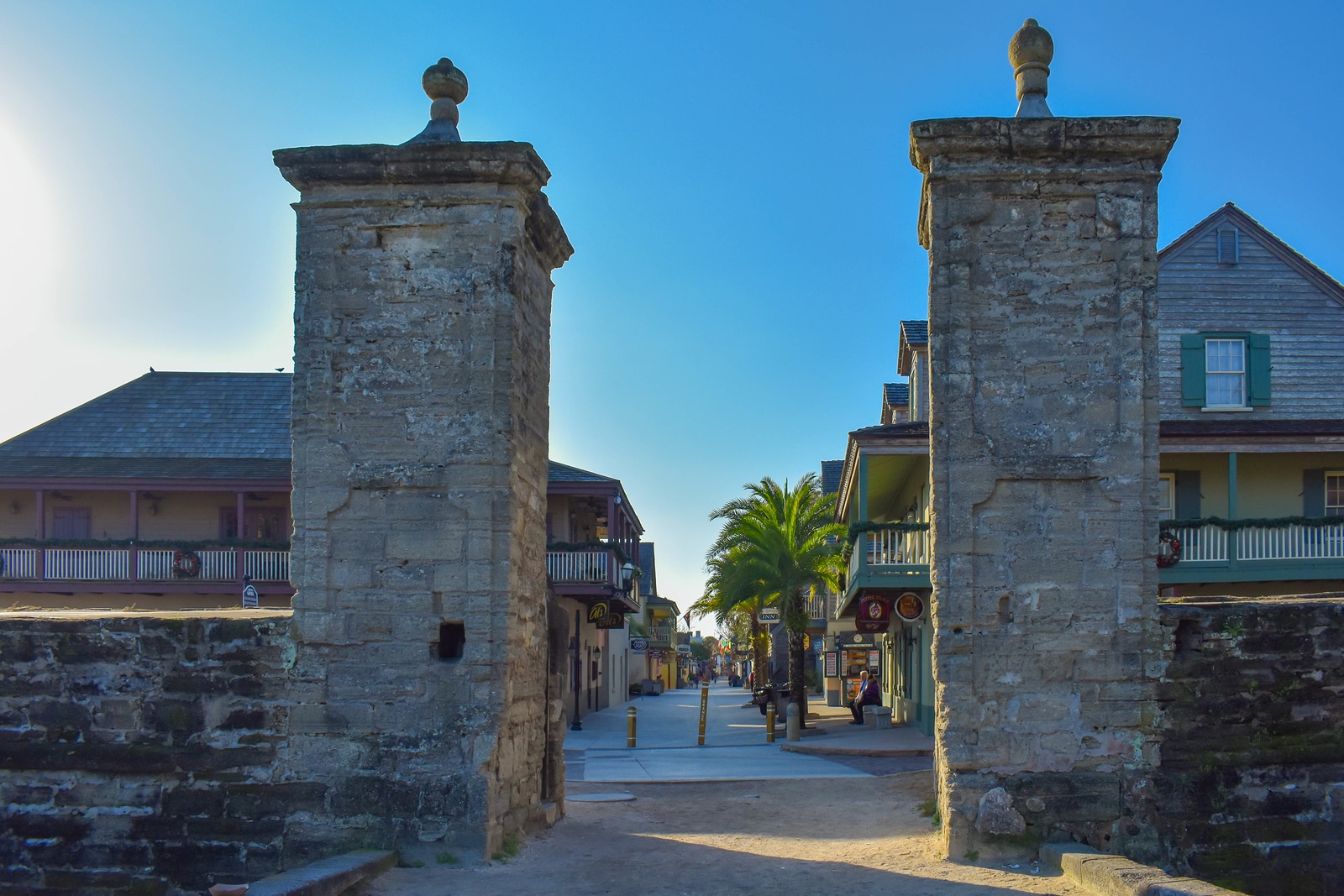 St. Augustine is the nation's oldest city, originally founded as a Spanish colony in 1565.  The historic "Old Town" district is the heart of downtown St. Augustine, and it's where you'll not only find the city's top attractions, but a number of great restaurants, shops, galleries, and more. Many of the buildings in downtown St. Augustine date back to the 1700s, and walking down some of the streets, like popular St. George Street, feels like a walk through time.
Though the historic streets of downtown St. Augustine are popular, parking can be a challenge.  That's what makes our St. Augustine Bed and Breakfast such a great choice for lodging.  We're located within easy walking distance of all of the top attractions, shopping, and restaurants in the historic heart of town. Not only that, but we'll pamper you and leave you feeling well taken care of during your time in St. Augustine.  With an unbeatable location and world-class amenities, there's no better choice than the Casa de Suenos Bed and Breakfast.  Book your room today!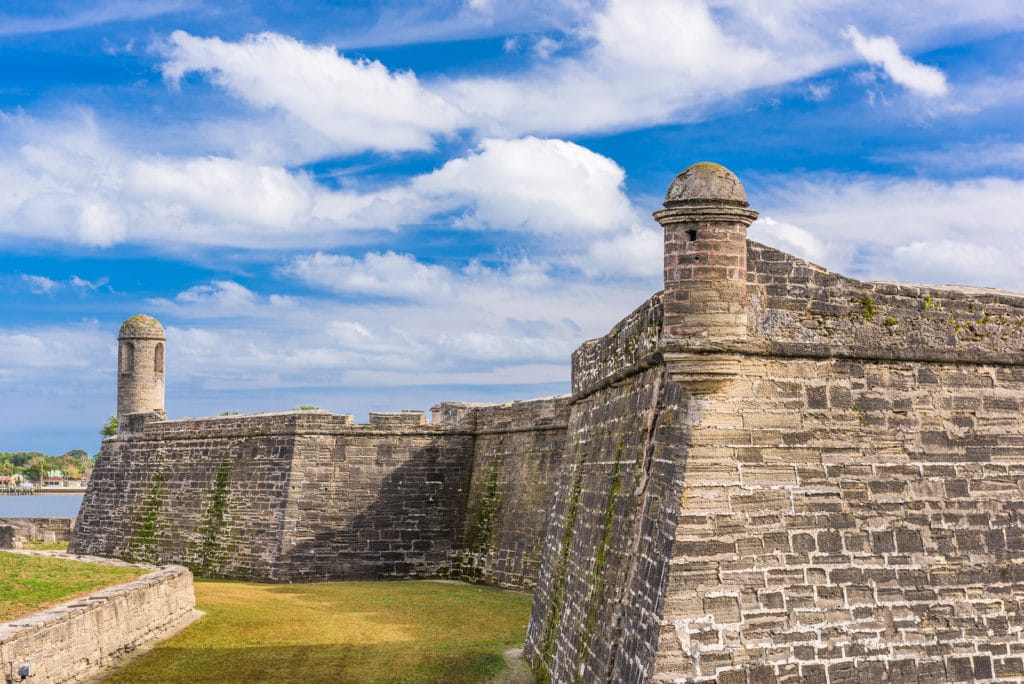 The Best Things to do in Downtown St. Augustine
History has shaped the character of the St. Augustine you'll encounter today, making it an important part of your visit to visit the most significant of these attractions while you're here.  The St. Augustine we know and love today is an intriguing blend of cultures, including influence from the British, Irish, French, Minorcans, Africans, Spanish, and Native Americans. Strolling the streets of Old Town really is like taking a step back in time, allowing you to visualize what this incredible city must have looked and felt like all those years ago.
There is so much to do in downtown St. Augustine, that it will really take days to explore it all.  Downtown St. Augustine is more than just interesting attractions, too.  There are a variety of events held throughout the year, many of which celebrate the rich and diverse cultural history of this place.  As you walk the streets, don't forget to look up, either.  The architecture of this area is truly magnificent and largely reflective of both Spanish Colonial and Spanish Renaissance Revival architecture.
Here are a few of our favorite things to do in Downtown St. Augustine:
One of the most photographed attractions in St. Augustine is the beautiful Bridge of Lions, which is a historic drawbridge and stands as an iconic symbol of the city today.
Don't miss your chance to explore this city's history at the Castillo de San Marcos, the oldest masonry fort in the country.
The Colonial Quarter, which is a living history museum in its own right, and home to a variety of costumed reenactors. The area is divided up into 4 main sections, including the 16th Century Spanish First City, the 17th Century Spanish Fortified Town, the 18th Century Spanish Garrison Town, and the 18th Century British The 14th Colony.
Ponce de Leon's Fountain of Youth Archeological Park is actually the site of the first settlement in St. Augustine and is the inspiration behind the long-lasting legend that these waters contain healing properties.
Walk along St. George Street, a brick-paved street that is designated for pedestrians only.  Here's where you'll find some of the best restaurants and shopping in downtown St. Augustine. At the northern end of the street, you'll find the Old City Gates and the Oldest Wooden Schoolhouse, while at the southern end is the Colonial Quarter. In between, there are plenty of incredible things to see and do!
The St. Augustine Lighthouse and Marine Museum are where you'll go to learn about the maritime history of St. Augustine.  From the top of the 165-foot tall lighthouse, you'll also enjoy exceptional views of Matanzas Bay and the Florida coast.
The Lightener Museum houses an impressive collection of 18th-century art, along with a few more unconventional and interesting items unique to this museum.
Tours of St. Augustine's Old Jail are strangely popular, and they are led by costumed actors.  If you're into paranormal activity, then we definitely recommend taking a tour of the Old Jail at night!
The Governor's House Cultural Center and Museum once served as the house of colonial governors of St. Augustine, later turning into a courthouse and even the capital of the new Florida territory. It sits on Plaza de la Constitución in the center of historic downtown St. Augustine.
Have you ever wondered what it was like to live during Colonial Times? Now you can find out, as you tour the Oldest House Museum in downtown St. Augustine.
For a quick and informative introduction to St. Augustine's history, we recommend taking the Old Town Trolley Tour, which allows you to hop on and off at various places throughout the city.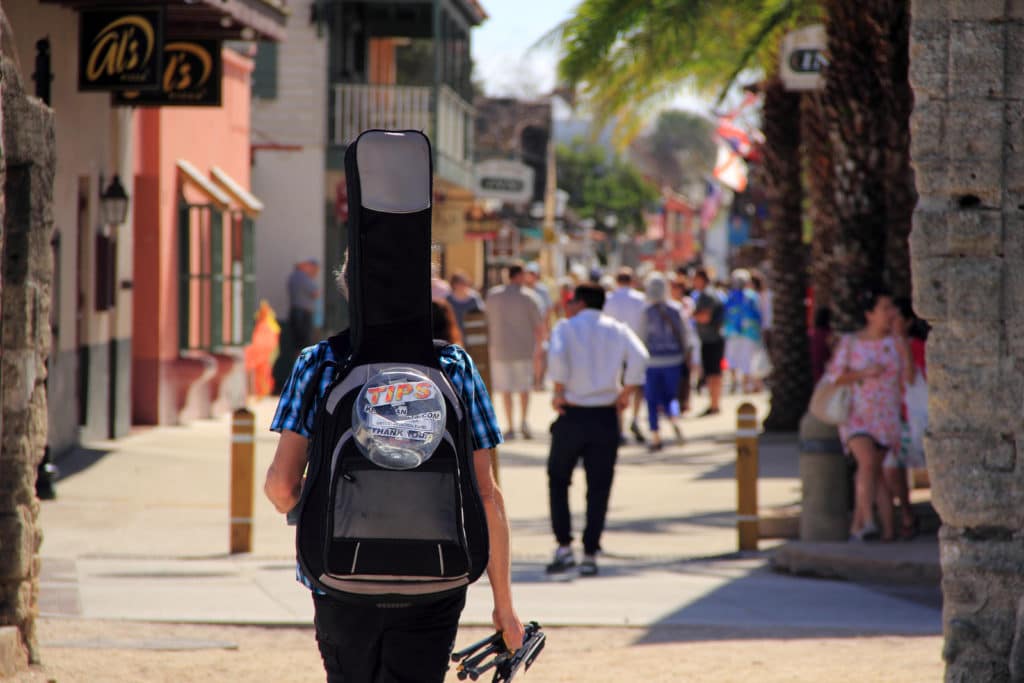 Where to Stay in Historic St. Augustine
The Casa de Suenos Bed and Breakfast not only offers exceptional lodging and hospitality, but we do it all within easy walking distance of the historic heart of downtown St. Augustine. Within walking distance from our St. Augustine Bed and Breakfast, you'll find a wonderful array of restaurants, historic sites, museums, art galleries, unique shops, ancient cemeteries, and 11-blocks of pedestrian-only streets to wander.  From here, it's easy to get to know the beautiful town of St. Augustine.
Casa de Suenos means "House of Dreams," and that is exactly what you'll find at our Inn.  We offer guests a choice between 7 unique and distinctive guest rooms, some of which have jetted tubs and private balconies for your enjoyment. Every morning, join us for a delicious breakfast made fresh daily, and in the afternoon unwind with our complimentary happy hour. Though we're immersed in the busy heart of downtown St. Augustine, you'll find that our Bed and Breakfast is your own private oasis in the heart of the city.
Beyond providing you a comfortable place to call home during your time here, our St. Augustine Bed and Breakfasts is happy to extend our guests an extensive list of amenities, including free access to the St. Augustine Beach, complimentary access to a local gym and the St. Augustine Lighthouse, and so much more.  Be our guest this summer, and experience the difference at our St. Augustine Bed and Breakfast.  Book your stay today!