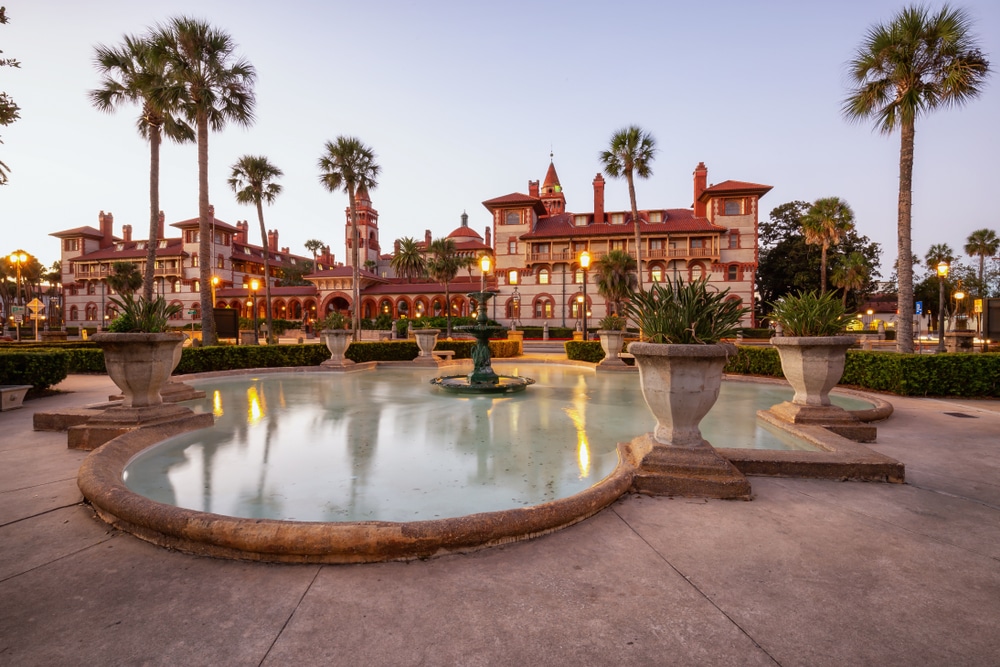 The Lightner Museum is a quintessential St. Augustine activity to experience located in the former Hotel Alcazar. It checks all the boxes with interesting architecture, historical roots, and Gilded Age artifacts. The immaculate grounds are ideal for a stroll by fountains, a stone bridge leading over a coy pond, and tropical gardens. Inside, is a vibrant collection of Americana that has something for everyone to appreciate. For those who want to pair their museum visit with lunch, you can that the Cafe Alcazar, located in the building's former indoor swimming pool.
In 1947, Otto C. Lightner, a publisher from Chicago bought the hotel and turned it into a museum for his personal collection. Thanks to him the Lightner Museum remains to this day, and it's the perfect outing to add to your itinerary. As a guest at our St. Augustine Bed and Breakfast, you'll be within walking distance to the Lightner Museum. Stroll through our historic streets, take in the beautiful architecture, and enjoy the peace and quiet of the museum.
After your adventures in the nation's oldest city, head on back to our historic Inn—which happens to be one of the best places to stay in St. Augustine. We have seven beautifully appointed guest rooms, all completely equipped with luxury amenities and comfortable appointments. You'll enjoy perks like jetted tubs, balconies, complimentary breakfasts, and welcoming hospitality. Start planning your next visit it St. Augustine and book your stay today!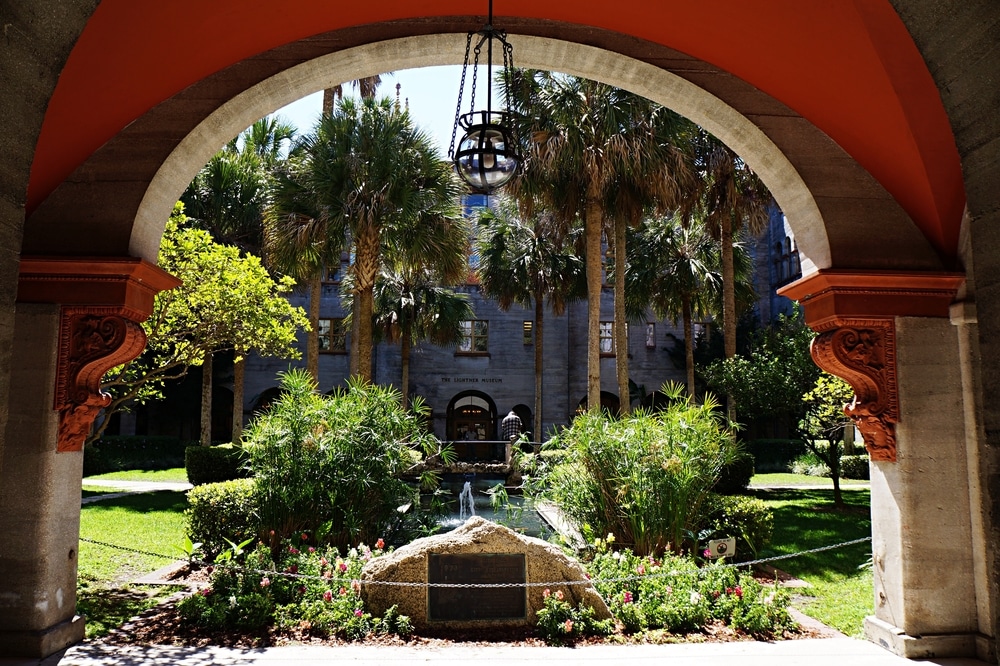 All you Need to Know about The Lightner Museum
The Lightner Museum is housed in the old Hotel Alcazar—itself a historical landmark with its 1887 Spanish Renaissance Revival design and a spot on the National Register of Historic Places. The hotel was commissioned by Henry Flagler, an American Industrialist who was integral to the modern development of the Florida coastline. It was a destination resort for wealthy travelers but remained open only until 1932.
Here are five things to know about the Lightner Museum before you go:
The Lightner Museum was founded in 1948 by Otto C. Lightner. He was a collector and professional hobbyist, and he wanted to share that passion with the public. One of the stand-out exhibits is from Lightner's own extensive collection of Victorian-era art.
The first floor of the museum is home to the Victorian Science and Industry exhibits. Here you'll see an eclectic mix of artifacts from a small Egyptian mummy and stuffed birds to a model steam engine and hand-blown glass pieces. On this floor, you'll also want to visit the music room, filled with instruments dating from 1870 to 1920.
Continue upstairs and find the second-floor exhibits are dedicated to Victorian art glass, as well as stained glass pieces from the famed Tiffany's Studios.
On the third floor, you'll find an extensive collection of paintings, sculptures, and furniture. This is a lovely place to appreciate the architecture from the balcony. You can look all the way down to where the former indoor hotel swimming was, which is now home to a cafe.
Down below, The Cafe Alcazar is a great spot to stop for lunch, located in the former swimming pool area. The restaurant serves casual-fine dining fare with modern takes on classic American dishes. The airy space is ideal for a leisurely meal surrounded by history.
For more of our favorite historical attractions in St. Augustine, head on over to our blog!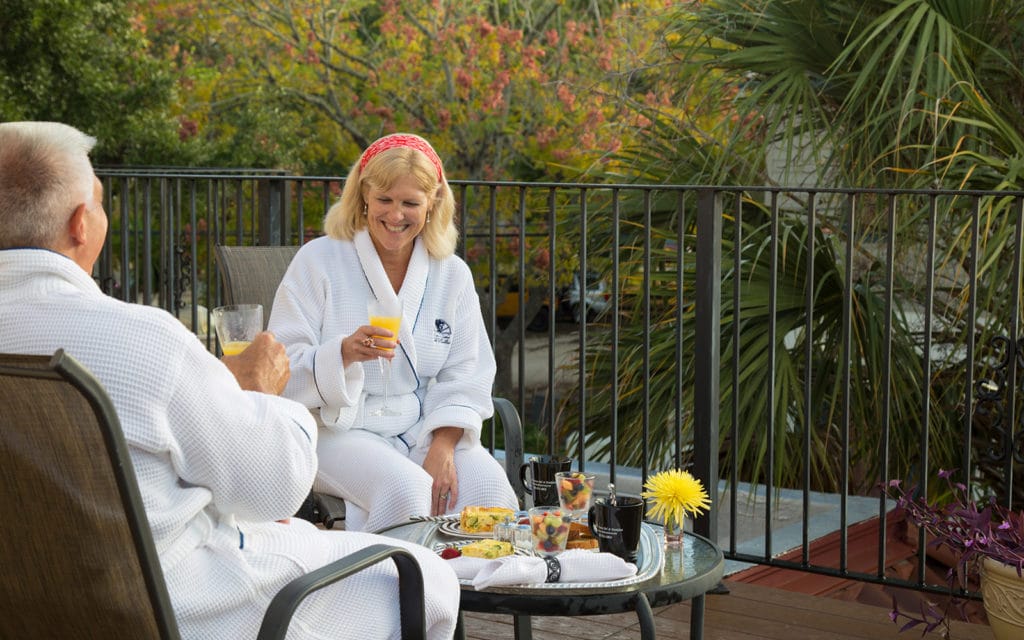 Complete Relaxation at our St. Augustine B&B
Our elegant accommodations are the perfect place for your next St. Augustine getaway! After a day of exploring the Lightner Museum and the other great attractions in the area, you'll have peace of mind knowing that our cozy and quiet B&B is waiting for you. You can retreat to the comfort of your guest room and relax; which is what vacation is for, after all.
Each of our guest rooms is unique in size, decor, and amenities, so every time you stay with us it will be memorable! You may want a room with a balcony, a California king bed, or a jetted tub—all of which is possible at Casa de Suenos. All of our guests enjoy free amenities such as fluffy robes, signature bath products, decanters of sherry for a nightcap, daily breakfast, and much more! If you are ready for your escape to our historic St. Augustine inn, book your stay with us today!