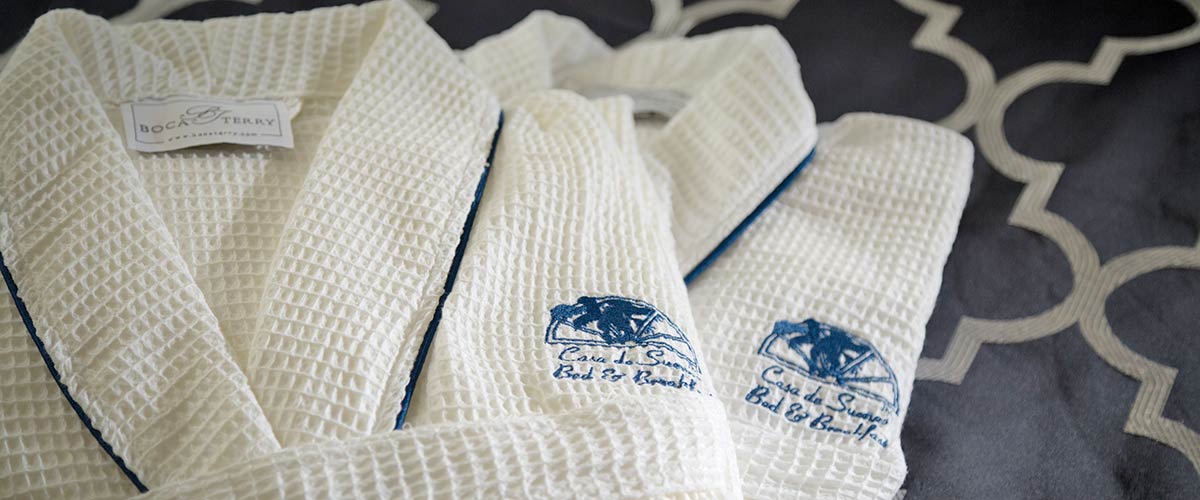 Gift Baskets And Ala Carte Extras​
Delight your spouse, friend, or partner with a special gift basket, fresh flowers, or champagne waiting in your guest room upon arrival. Schedule a private massage for yourself or for two at our local spa, or select from several in-room delicious treats. Our special Gift Baskets and Ala Carte Extras to make your stay at Casa de Sueños a true celebration.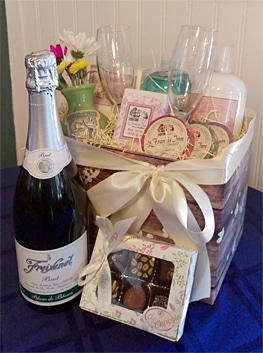 Honeymoon or Anniversary Basket
- $99
Includes:
Champagne
Keepsake Casa de Sueños Flutes
Box of Assorted Savannah Sweets Chocolates
Assorted Signature Bath Products
Keepsake Deneen Pottery Vase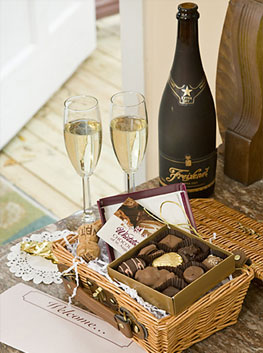 Includes:
Champagne
Keepsake Glasses
Assorted Chocolates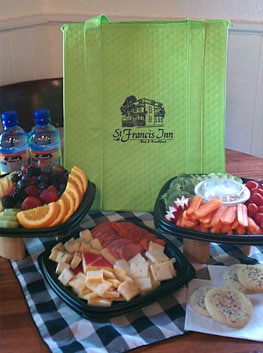 Picnic Basket
for Two
- $59
Includes:
Keepsake Basketweave Totebag
Vegetable Plate with Dill Dip
Fruit Plate, Meat & Cheese Plate
Cookies or Brownies
Assorted Crackers
2 Bottles of Water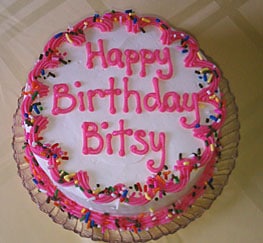 This small cake serves 4-6. Choose chocolate, vanilla, lemon or strawberry cake, with chocolate or vanilla whipped frosting. Perfect for birthdays, anniversaries, or other special occasions.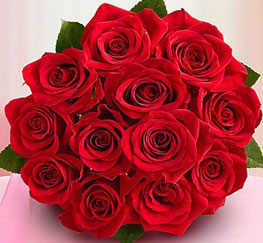 A Dozen Roses
Market Price ($79-139)
Red, pink, or yellow roses arranged and placed in room prior to arrival
• Small Vase of Fresh Flowers: $79.00
• Large Vase of Fresh Flowers: $99.00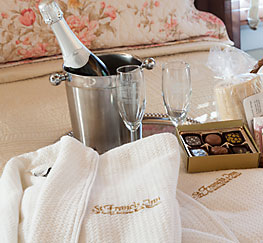 Casa de Sueños
Signature Gifts
In our Gift Center there are many fine keepsakes with the Inn's logo, such as plush monogrammed terry robes, shirts, mugs, vases, toasting glasses, canvas tote bags, ornaments and more. Choose a gift and we'll have it waiting as a surprise in your guest room. It will be a lasting memory of your visit.