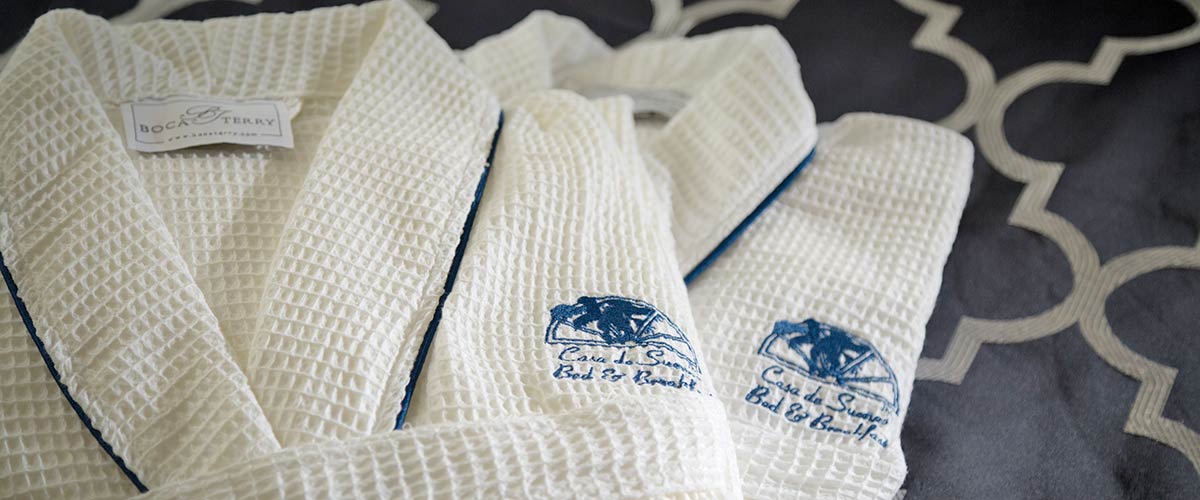 Gift Baskets And Ala Carte Extras​
Delight your spouse, friend, or partner with a special gift basket, fresh flowers, or champagne waiting in your guest room upon arrival. Schedule a private massage for yourself or for two in your room, or select from several in-room delicious treats. Our special Gift Baskets and Ala Carte Extras to make your stay at Casa de Suenos a true celebration.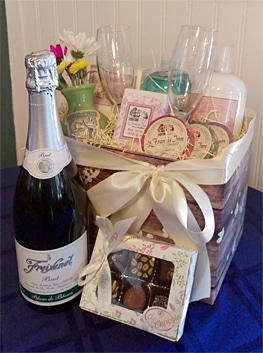 Honeymoon or Anniversary Basket
- $99
Includes:
Champagne
Keepsake St. Francis Inn Flutes
Box of Assorted Savannah Sweets Chocolates
Assorted Signature Bath Products
Keepsake Deneen Pottery Vase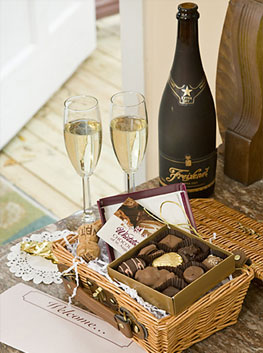 Includes:
Champagne
Keepsake Glasses
Assorted Chocolates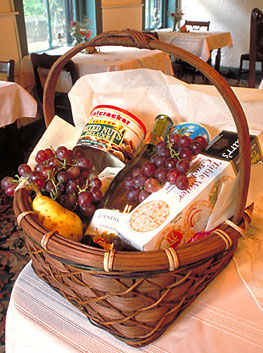 Includes:
Fresh Fruit
Bottle of Wine
(choice of merlot or chardonnay)
Keepsake Glasses
Cheese/Crackers/Nuts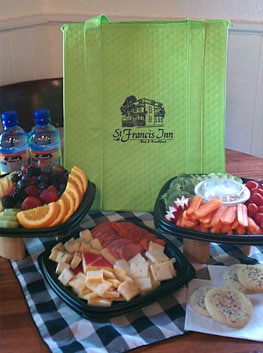 Picnic Basket
for Two
- $59
Includes:
Keepsake Basketweave Totebag
Vegetable Plate with Dill Dip
Fruit Plate, Meat & Cheese Plate
Cookies or Brownies
Assorted Crackers
2 Bottles of Water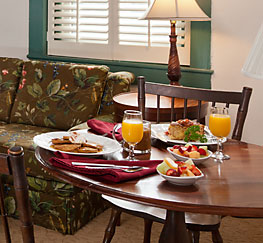 Breakfast In Your Room for Two
- $25
An elegant tray with breakfast for 2, including our hot homemade entrees and fresh fruit selection of the day, along with your choice of freshly baked bread, our 1791 Granola, cereals, Barnie's coffee, tea, juice, and a full serving of Inn hospitality.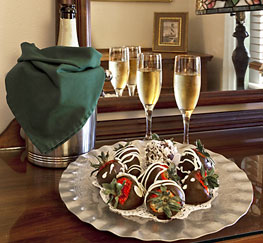 Chocolate Covered Strawberries
- $30
Chilled Champagne for Two
- $20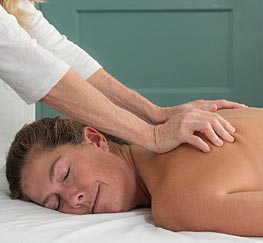 You can experience the ultimate in relaxation, stress reduction, pain relief, and wellness, with a massage in the privacy and convenience of your own room. Our licensed therapist, Kelly McCormack, will improve your circulation, loosen tight muscles and make you feel rejuvenated! See our Massage page for various options and pricing.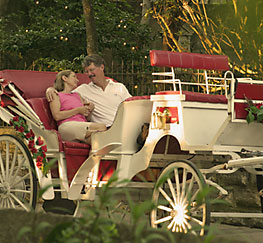 Deluxe Carriage Ride
- $115.00 for up
to 4 persons
Board at the Inn and take a horse drawn carriage tour through the streets of the Old City. It's a wonderful way to see St. Augustine, narrated with colorful historic stories.
$115 includes carriage ride for up to 4 persons, tip to driver, pickup & dropoff at St. Francis Inn.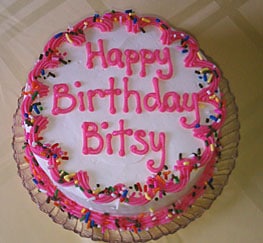 This small cake serves 4-6. Choose chocolate, vanilla, lemon or strawberry cake, with chocolate or vanilla whipped frosting. Perfect for birthdays, anniversaries, or other special occasions.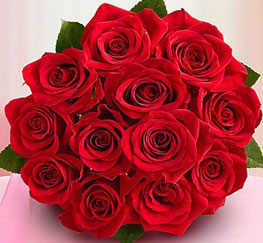 Red, pink, or yellow roses arranged and placed in room prior to arrival
• Small Vase of Fresh Flowers: $79.00
• Large Vase of Fresh Flowers: $99.00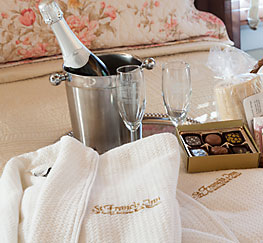 St. Francis Inn
Signature Gifts
In our Gift Center there are many fine keepsakes with the Inn's logo, such as plush monogrammed terry robes, shirts, mugs, vases, toasting glasses, canvas tote bags, ornaments and more. Choose a gift and we'll have it waiting as a surprise in your guest room. It will be a lasting memory of your visit.