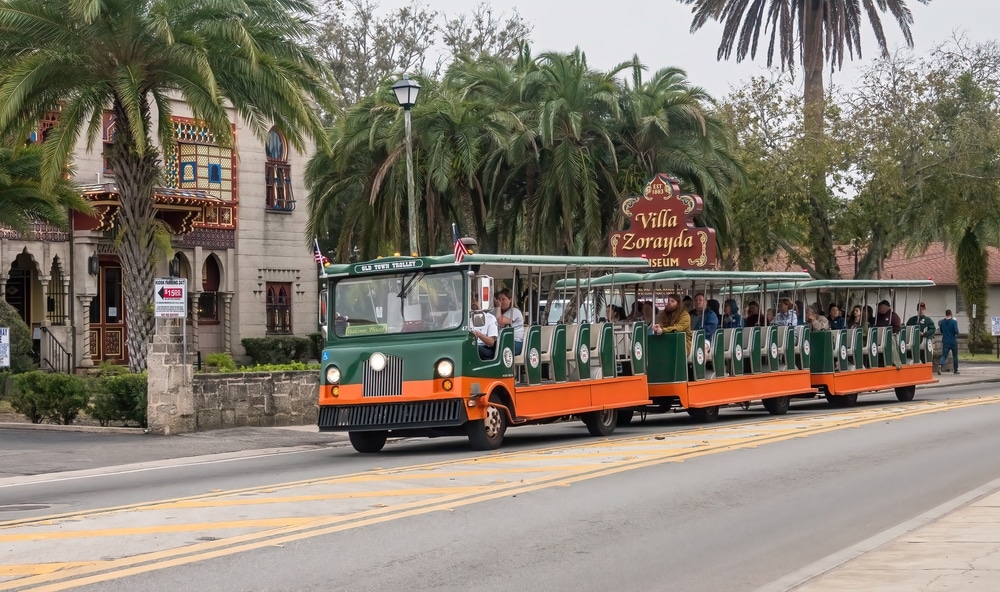 The Nation's Oldest City is a charming and historic coastal town with plenty of activities to enjoy during the winter months—there are so many fun things to do in St. Augustine! If the weather report is starting to turn in your part of the country, a Florida getaway is just what you need for mild temperatures, strolls on the sandy beach, fascinating museums, and intriguing tours to explore. 
St. Augustine is known for its well-preserved historic district, featuring cobblestone streets, colonial architecture, and historic landmarks like the Castillo de San Marcos National Monument. Take a leisurely walk and immerse yourself in the city's rich history. One of the most popular things to do in St. Augustine is stroll the pedestrian-only St. George Street, lined with shops, restaurants, and boutiques. It's the perfect place for shopping, dining, and people-watching.
Before you start filling your itinerary with all the best things to do in St. Augustine, FL, you'll want to get your lodging on the books, and our intimate St. Augustine Bed and Breakfast is the perfect place to make your home base. Not only will you be in the ideal location to set off on foot and explore the best attractions, but our unique and beautifully appointed guest suite will be a highlight of your stay. No chain hotel can compete with our long list of complimentary amenities included with your room rate—a daily breakfast, afternoon social hour, parking, and so much more. Head over to our availability calendar and book your room today!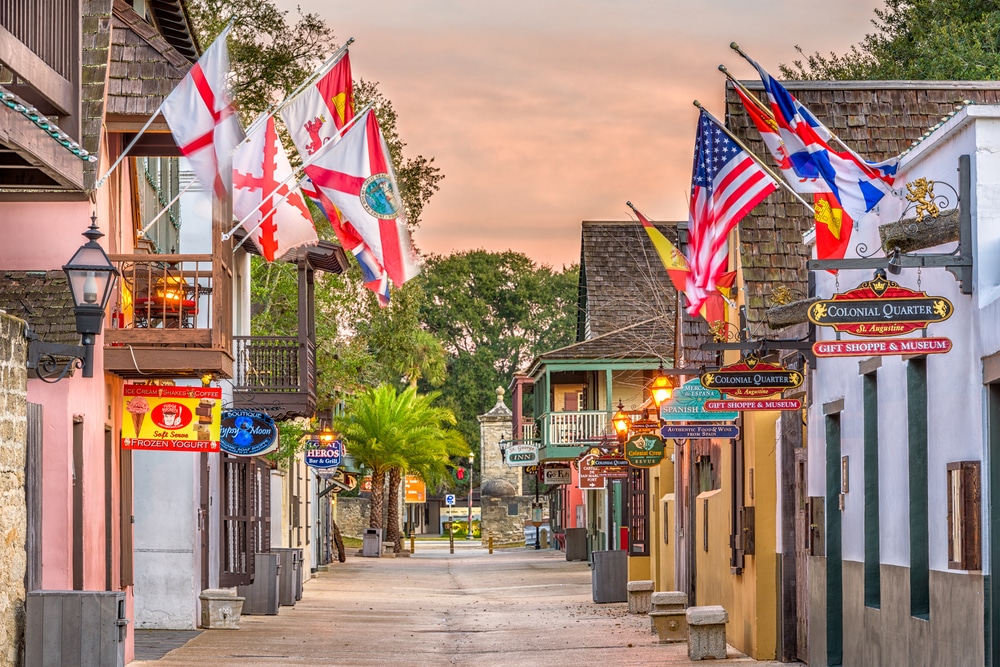 Explore the Best Things to do in St. Augustine this Winter
St. Augustine, a picturesque winter destination, offers a plethora of activities for visitors to enjoy. Regardless of where you're coming from, whether it be Orlando, Daytona, Jacksonville, or beyond, you'll find that there are always plenty of things to do in St. Augustine.
Spend your winter days indulging in a round of golf, discovering the Historic District, or checking out the many fascinating attractions in town. Explore St. Augustine Beach or venture beyond the city limits. Whichever you choose, hopping on a tour with Old Town Trolley is a great way to get a lay of the land!
If you'd like personalized recommendations for the best things to do in St. Augustine or help with reservations, feel free to ask our welcoming and warm Innkeepers at our St. Augustine Bed and Breakfast.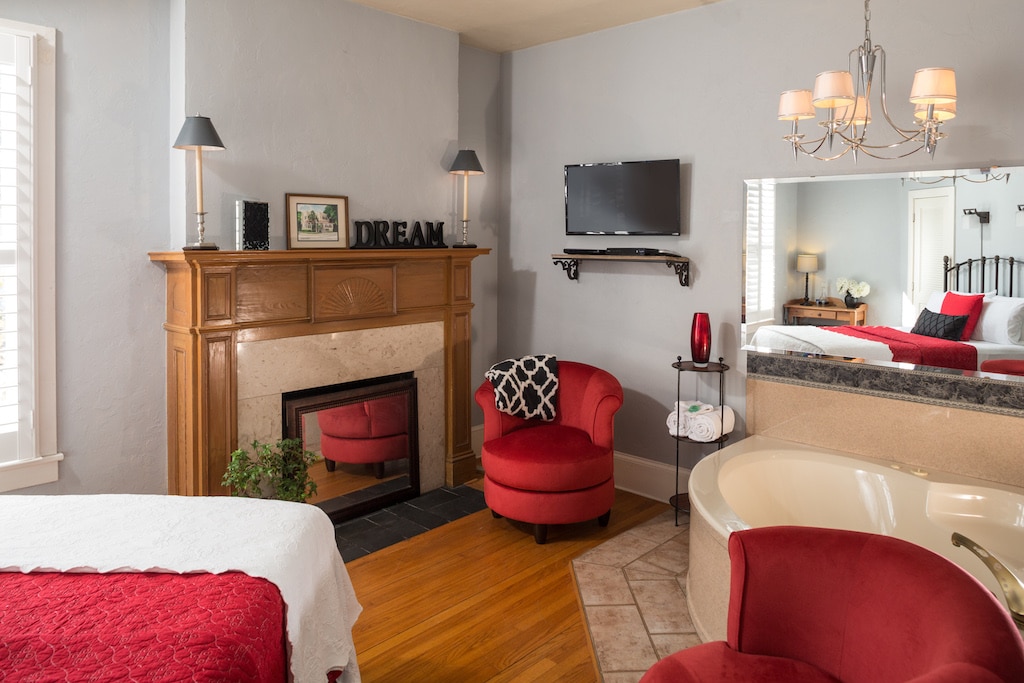 Luxury & Location at our St. Augustine Bed and Breakfast
Casa de Sueños is a quaint, cozy bed and breakfast inn constructed in the early 1900s. It boasts exquisite Mediterranean architecture with archways, palladian windows, open balconies, and a tile roof that creates a tranquil and comfortable atmosphere. Our St. Augustine Bed and Breakfast is conveniently located in the heart of the Historic District, the oldest city in the nation, making it easy to stroll to nearby landmarks, attractions, restaurants, and more.
Each of our seven guest rooms has a unique and distinctive charm, with some offering exquisite indulgences such as two-person jetted tubs and private balconies. The Saragossa Suite, pictured above, is on the Inn's first floor with a comfortable queen-size bed, bright white decor with pops of color, wood floors, a two-person jetted garden tub with a chandelier overhead, and a walk-in shower. This is the ideal room for couples here to explore all the best things to do in St. Augustine. 
Our St. Augustine Bed and Breakfast offers numerous complimentary guest amenities, including hearty buffet breakfasts with seasonal ingredients with creative preparations, evening socials with snacks and wine, free off-street parking, wi-fi, and so much more. Make a reservation today!