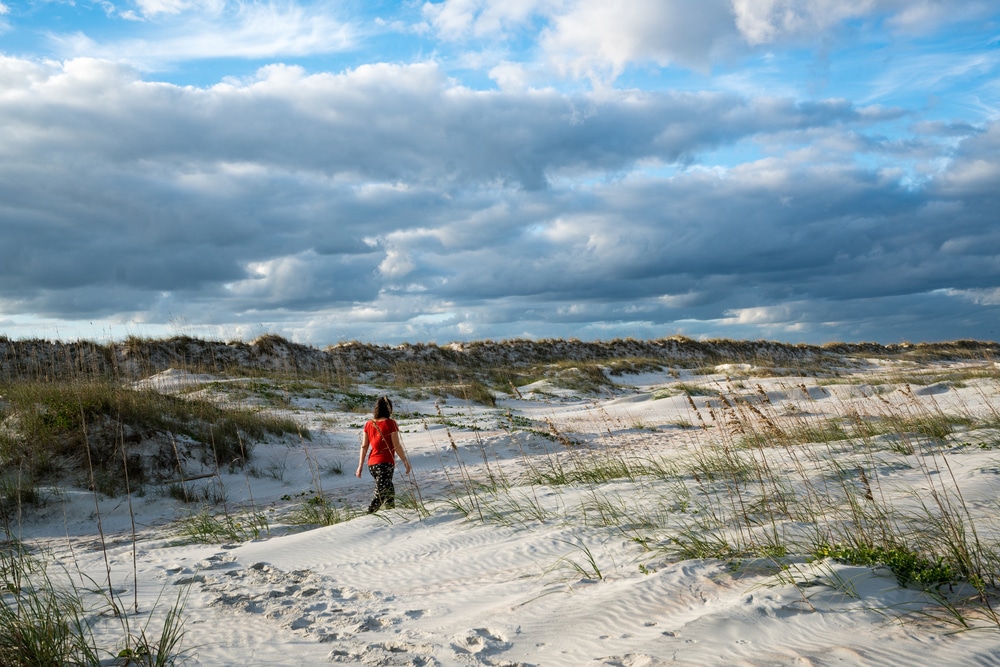 No trip to St. Augustine is complete without a visit to Anastasia Island. Known for its gorgeous and relaxing beaches, this island is a great way to separate yourself away from the crowds for a bit. This barrier island is also home to Anastasia State Park, with its pristine sandy shoreline and unparalleled beauty. The park includes 1,600 acres of various ecosystems—from tidal marshes and marine hammocks to ancient white sandy dunes. This area is considered a hidden gem and is a destination for those who want a connection with nature during their time in Florida.
Anastasia Island is just a short drive across the famous Bridge of Lions across the Matanzas River. It's a lovely place to spend the day exploring the hiking trails, spreading out a blanket on the warm sand, and dipping your toes in the ocean. You'll also find plenty of opportunities to get out on the water via kayak or paddleboard and be sure to keep your eyes open for birds and wildlife. The Great Florida Birding and Wildlife Trail is a part of Anastasia State Park.
For our guests who love to hit the beach during their stay in St. Augustine, ask your Innkeepers for tips, locations, and beach gear! After thoroughly soaking up the sun at Anastasia Island State Park, you'll be ready to relax at our St. Augustine Bed and Breakfast. Your comfortable and air-conditioned guest suite will await your return! Sit back in your cozy seating areas, refresh in your fantastic en suite bathroom, and reset for the next adventure. We can't wait to host you; reserve your room today!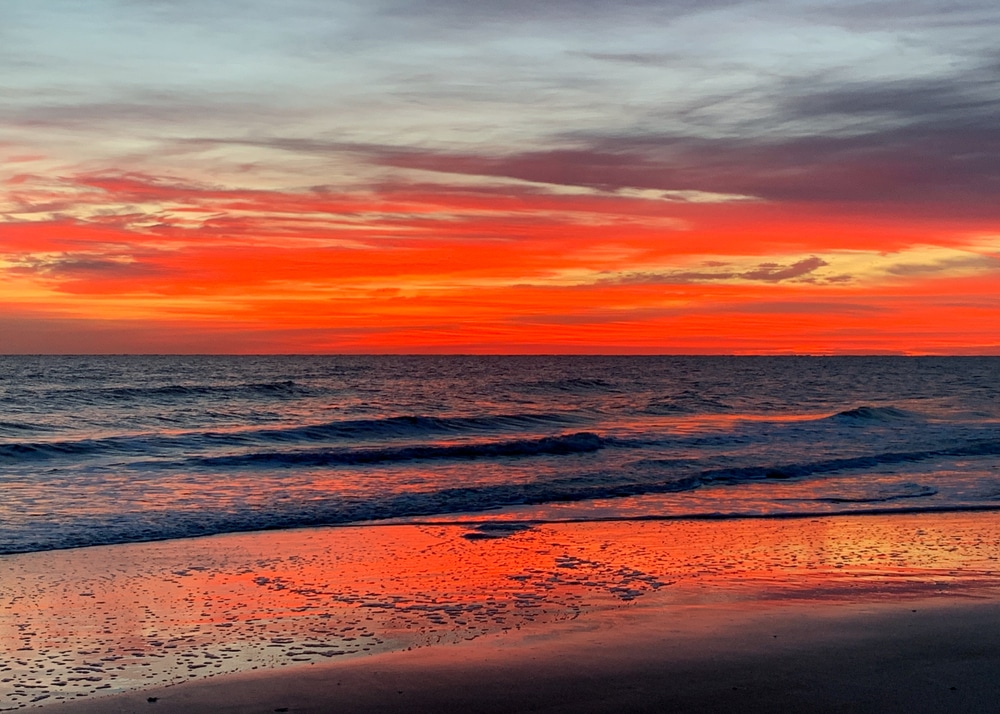 Best Things to do at Anastasia Island This Summer
While strolling along the white sandy beach is a must on Anastasia Island, there are actually more things to do on this barrier island than one might initially think. From the St. Augustine Lighthouse and Museum to Fort Matanzas National Monument and the St. Augustine Alligator Farm, you'll find plenty to keep you here for a full day. 
Here are the best things to do on Anastasia Island this summer: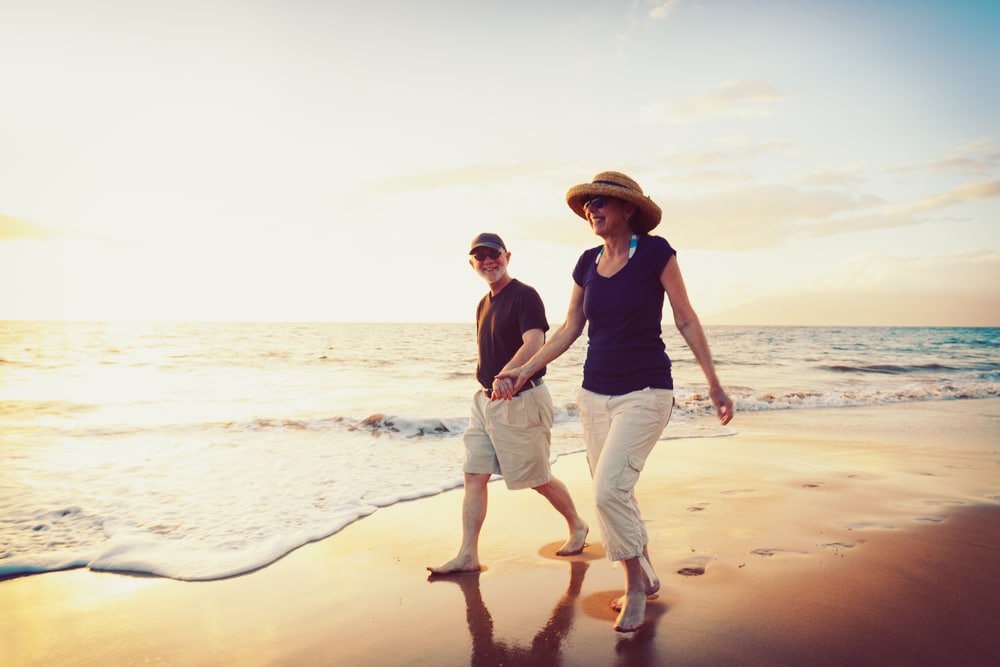 Beach Access at our St. Augustine Bed and Breakfast
The St. Augustine Beach, located on Anastasia Island, is where we send guests staying at Casa de Sueños, or one of our sister properties, St. Francis Inn.  St. Augustine Beach is just 6 miles from our Inn. Free access to this fantastic beach is just one of the many great amenities included in the price of your stay with us. Access to the beach is via our separate dedicated space at our beach cottage. Once there, we provide towels, beach chairs, cold water, a refrigerator, an outdoor shower, and everything you'll need for your perfect beach day.
If your stomach is starting to grumble before your dinner reservation, thankfully, our afternoon social hour is just the ticket, with light appetizers and adult beverages. Our guests often tell us it's one of their favorite times of day at our St. Augustine Bed and Breakfast (aside from our morning breakfast service!), and folks will mingle and chat with one another. It's a lively happy hour! Our hospitality staff aims to go above and beyond, so please let us know if you have requests, dietary, or allergies that we need to know about. 
That's just the beginning of the amenities offered to all guests to enhance your stay! We also have plush robes, decanters of cream sherry in your room, fresh flowers, and wine glasses, to name a few. We know you'll feel pampered and well taken care of! Casa de Sueños is an intimate adults-only Inn; if you're traveling with family, check out our sister B&B, the St. Francis Inn. If you are looking for the best St. Augustine Bed and Breakfast for the perfect escape this season, book your stay with us today!