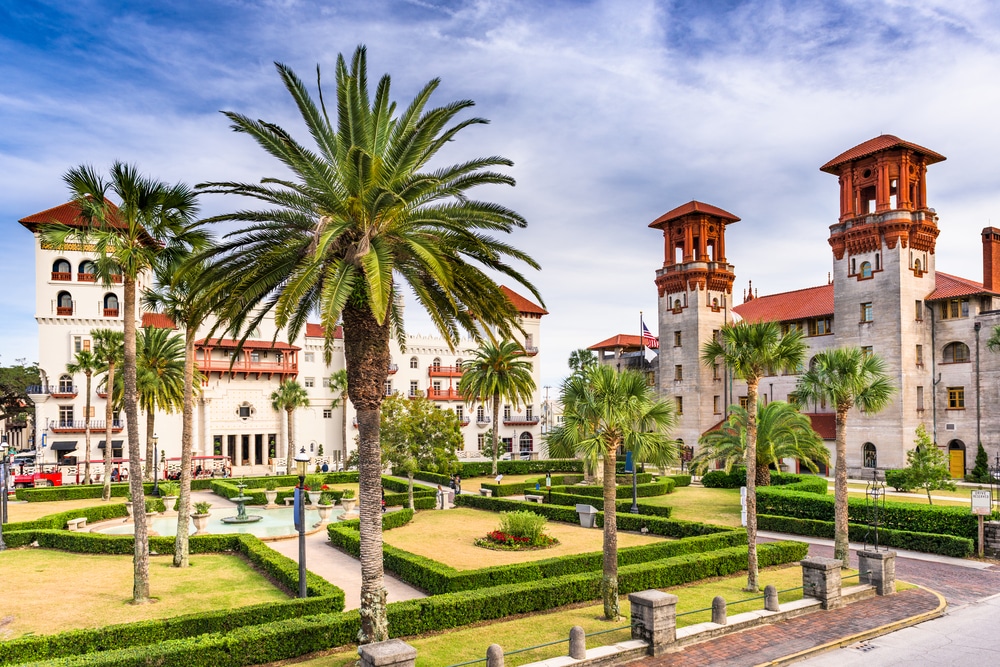 Known as the "First City," there's so much to explore in historic St. Augustine. Centuries of stories, people, and events combine in this ancient town and manifest into interesting tours, museums, and attractions. The downtown area is home to most of St. Augustine's best dining, shopping, and activities. Many of the buildings date back to the 1700s, and the stone streets show the wear of time.
You'll find limited parking in downtown St. Augustine, so it's essential to take that into consideration for your lodging choice.  At our Florida Bed and Breakfast, parking is included with your stay, and we're within walking distance to all of the best historic St. Augustine attractions. Strolling through our charming neighborhood is an adventure on its own; you'll see architecture showcasing old-world European designs, Florida bungalow-style houses, and stunning examples of the Gilded Age mansions.
Our St. Augustine Bed and Breakfast plays a vital role in the history of this neighborhood. As you first approach our Inn, you'll notice the Spanish influence in the architectural details—especially in the majestic Palladian windows, iron railings, and archways. Each of our seven guest suites has luxury amenities, comfortable beds, and special touches, which create the best lodging for your vacation to Florida. Book today!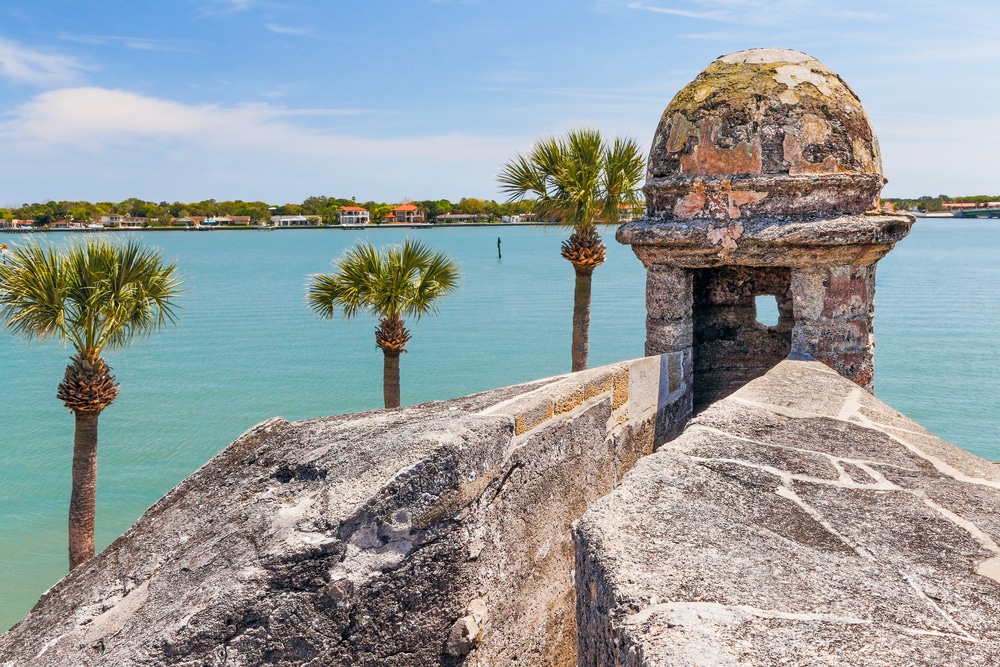 Explore Historic St. Augustine at these Local Attractions
St. Augustine is often referred to as one of the most walkable cities in North America, and from the moment you arrive, you'll see why. The location of our St. Augustine Bed and Breakfast puts you right in the heart of the historic downtown area, but you'll be tucked away on our garden grounds for a secluded getaway. Thankfully, we're just a matter of minutes from some of the best historical attractions.
Here are seven great historic St. Augustine activities to experience here in the nation's oldest city:
Castillo de San Marcos: As the oldest masonry fort in the United States, this historical gem is a big draw for visiting St. Augustine. The fortress is over 315 years old and was initially erected to defend Spain's claim to this land on the Matanzas River and beyond.
The Lightner Museum: Head to this impressive example of the Spanish Renaissance Revival architecture and view the collection of antiques and artifacts from the Gilded Age. This museum is only about five minutes on foot from our St. Augustine Bed and Breakfast.
Bridge of the Lions: This double-leaf bascule bridge is quite the sight in the evenings as the sun sets over the water. The historic St. Augustine bridge spans the Intracoastal waterway and connects the city to Anastasia Island, home to a state park and the Fort Matanzas National Monument.
St. Augustine Lighthouse and Maritime Museums: Climb the 219 steps to the top of this national monument for some of the most beautiful views of the historic St. Augustine, beaches, and waterways. There's also a British shipwreck to discover and an exciting collection of maritime memorabilia in the museum.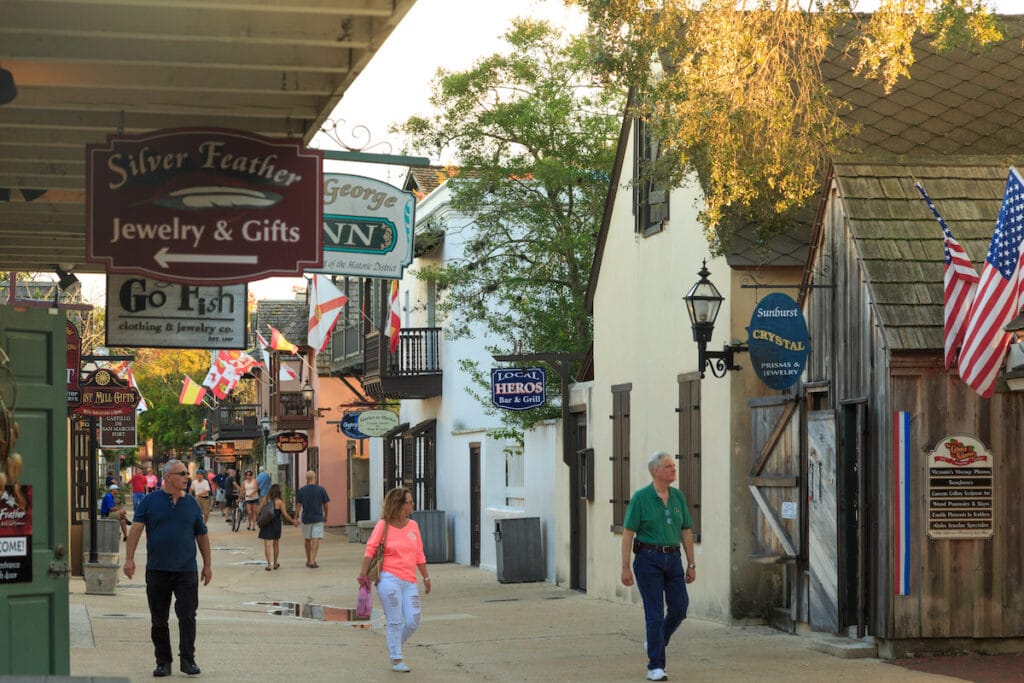 St. George Street: Walk along this pedestrian-only thoroughfare known at the bustling epicenter of St. Augustine. You'll find charming shops, restaurants and cafes for local fare, and art galleries.
Cathedral Basilica of St. Augustine: There are a host of old churches to tour in St. Augustine, and it's a great way to see the different architectural styles of the area. This cathedral is a combination of the Spanish Mission and Neoclassical designs.
Flagler College: Tour the historic and picturesque grounds of this private liberal arts college built by Henry Flagler in 1968. The 19-acre campus is home to the Ponce de Leon Hotel and the Proctor Library, both stunning architectural examples of the Gilded Age style.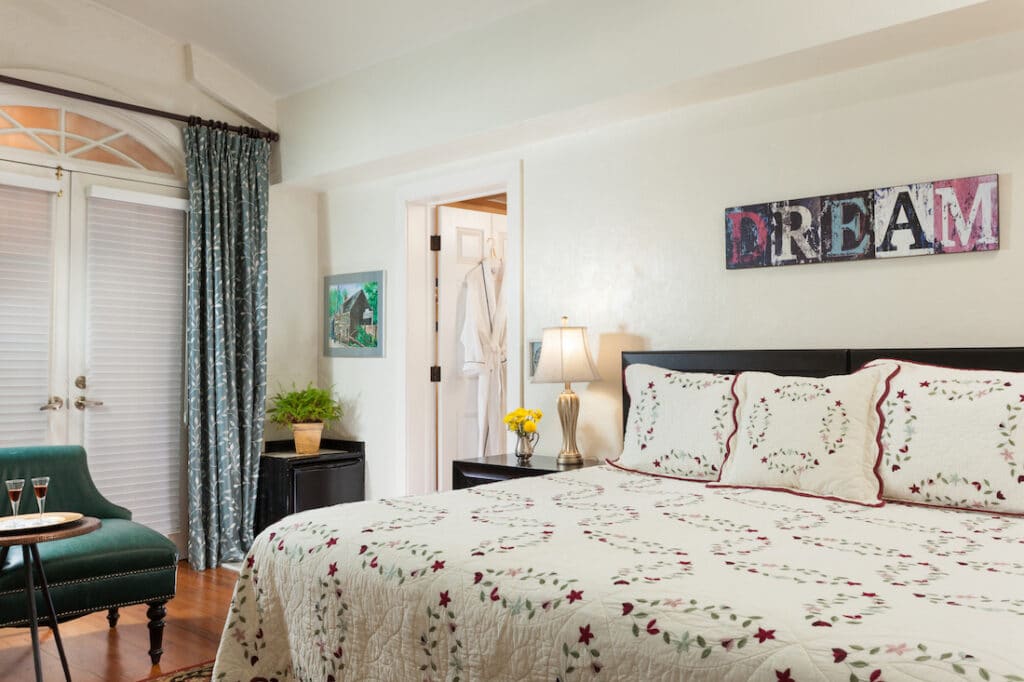 Luxury Lodging at our St. Augustine Bed and Breakfast
We welcome you to our "House of Dreams" at Casa de Suenos, where you'll have restful sleep and exciting adventures in historic St. Augustine. Here, guests have the choice between seven unique guest rooms, some of which have jetted tubs and private balconies, adding to the romance. Every morning, join us for a fantastic scratch-made breakfast, and in the afternoon, unwind with our complimentary happy hour. Though we're nestled in the busy heart of historic St. Augustine, you'll find that our luxury Inn is your own private garden oasis.
Check out our upcoming availability and book your next stay today!