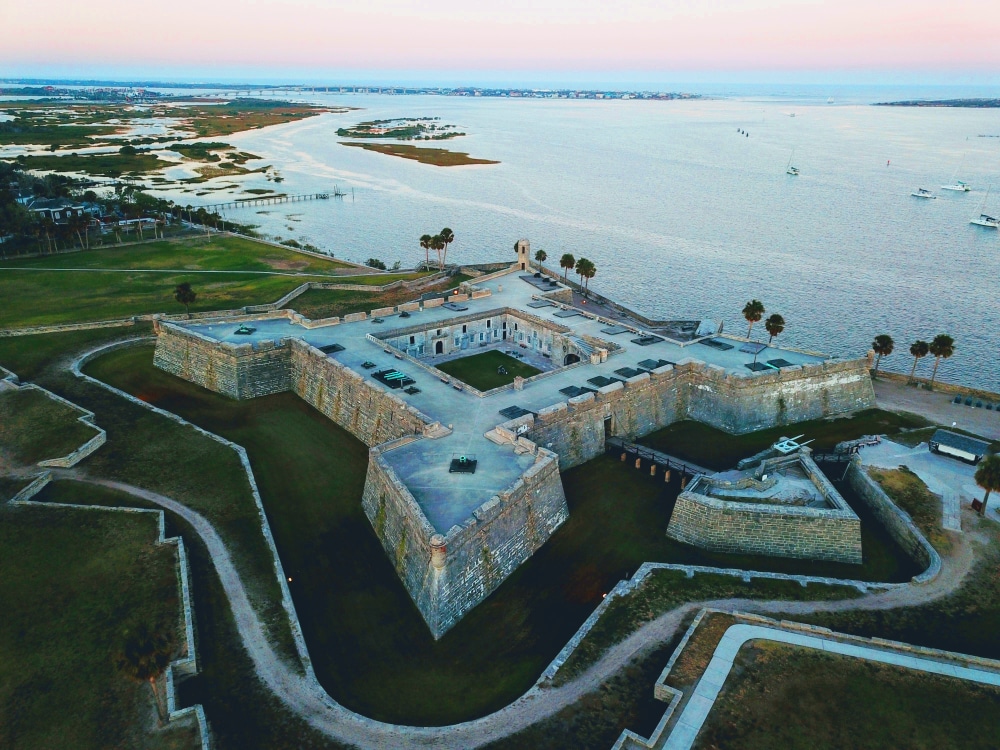 The Castillo de San Marcos National Monument is a must-see location when visiting the oldest city in the nation! It is the main attraction and a big reason why so many people flock to St. Augustine every year. The chance to see such a historic and important building is something many people come here to do. Fortunately, when you stay at our St. Augustine bed and breakfast you are very close to this National Monument as well as many other historic buildings, museums, and shops. We are within walking distance of many of the incredible things this city has to offer.
Let our St. Augustine lodging be your perfect place to relax and unwind after a day of sightseeing. Being so close to the Castillo de San Marcos and other attractions make it easy to slip away to our accommodations for a mid-day break. You could also choose to have a slow morning as there is no need to get in a car and sit in any traffic. Here you can slow your pace and take your time. Enjoy a vacation the way it was meant to be. If you are looking for the best place for a St. Augustine getaway this summer, book your stay with us today!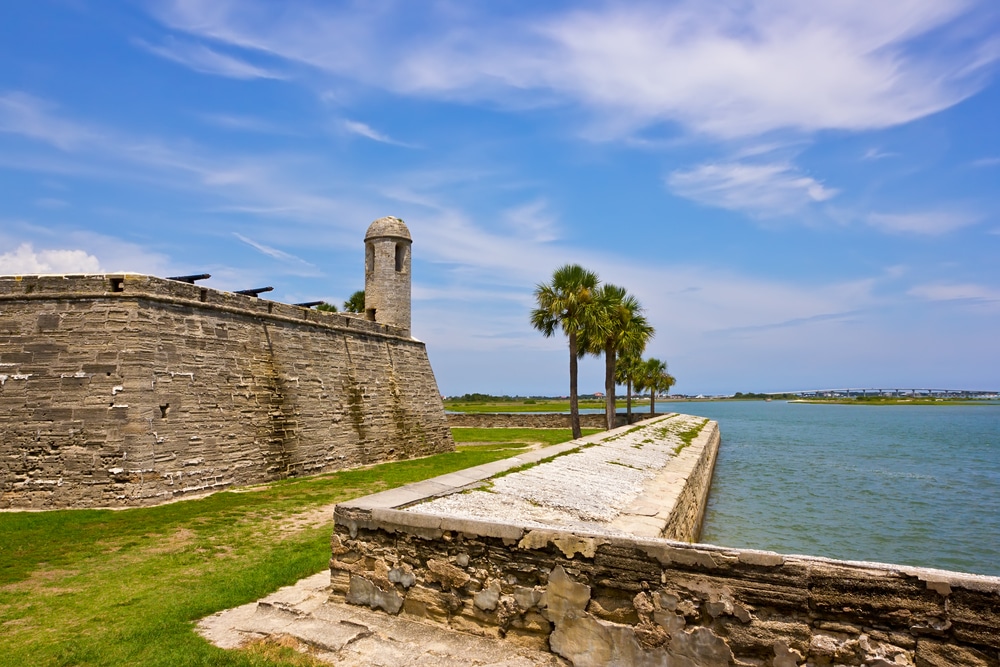 The Best Bed and Breakfast Near the Castillo de San Marcos
Theres nothing like waking up in the beautiful historic district of St. Augustine, enjoying a leisurely morning, then strolling to the historic downtown area to take in places like the impressive Castillo de San Marcos. Our bed and breakfast is the best lodging you'll find that is filled with so much charm and comfort. Here are 3 reasons why we are the best bed and breakfast near the Castillo de San Marcos.
St. Augustine has been called "one of the most walkable cities in North America" by AAA and when you visit you'll see exactly why. The brick-paved streets of the historic district, where our bed and breakfast is situated, lead to museums, shops, and historical buildings like the Castillo de San Marcos. Walk down to see an educational and interesting re-enactment or take in the view from the gun deck at sunset.
You can feel like a part of the history of St. Augustine when you stay at our Florida inn. We are surrounded by an incredible historic neighborhood where each of the buildings and homes has its own unique character. The quiet and peaceful ambiance of this area will help you relax and feel as you are at a home away from home.
Our guest rooms offer the best place to retreat to in the middle of the day or at the end of a day of sightseeing. Each room is elegantly appointed and set up with your ultimate comfort in mind. Rooms are uniquely decorated and configured so as to make your stay that much more special. This is your place to escape to for some much-needed rest on a king or queen-size bed fitted with fine linens. You can de-stress in your private bath. Some rooms offer private balconies or jetted tubs to relax in.
Things to do at the Castillo de San Marcos
During your stay at our St. Augustine lodging, you'll definitely want to go check out the Castillo de San Marcos National Monument. This is the oldest masonry fort in the U.S. and was built to defend Spain's claims in what was thought of as the new world. The fortress is over 315 years old and is a big reason many people come to St. Augustine. Here are some ways to take in the Castillo de San Marcos.
Explore the numerous rooms that once housed soldiers and prisoners as well as the interior courtyard. The gun deck above offers great views of the city and water.
Go on a ranger-led tour to get an in-depth understanding of the intricate history of the Castillo de San Marcos. There are cannon firings and weaponry demonstrations at certain times every day so be sure to check the schedule.
Admire the architecture of the fortress that is made of coquina rock. This rock, which is similar to limestone, is made of sand and mollusk shells and is a durable substance as evidenced in many buildings still standing in St. Augustine today.
A video is shown every hour that details the long and varied history of the Castillo de San Marcos.
There is a green lawn at the Castillo de San Marcos that serves as a great place for recreation, relaxing, or enjoying a lovely picnic.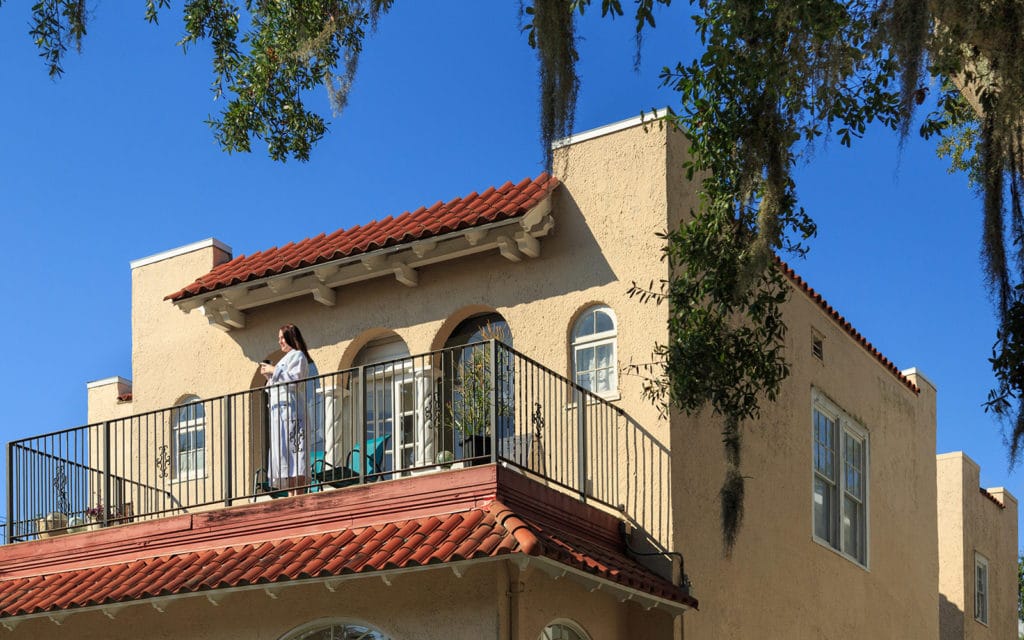 The Perfect St. Augustine Lodging
Let our Florida bed and breakfast be your ideal getaway to St. Augustine! Our charming inn maintains a casual, comfortable, and cozy ambiance so as to make your stay the best while you are on vacation. We offer incredible amenities to make your stay a memorable one. After a great night's sleep in your tranquil guest room, we provide a gourmet breakfast for a hearty start to your day and always include two hot homemade entrees.
Savor your breakfast in the beautiful light-filled dining room or take it out to the peaceful garden patio. On Saturdays and Sundays, we have an extended brunch complete with complimentary Champagne mimosas and make-your-own bloody marys. We want to make sure that you have the best possible time during your stay in the nation's oldest city. If you are ready for the perfect relaxing escape to St. Augustine this summer, book your stay with us today!