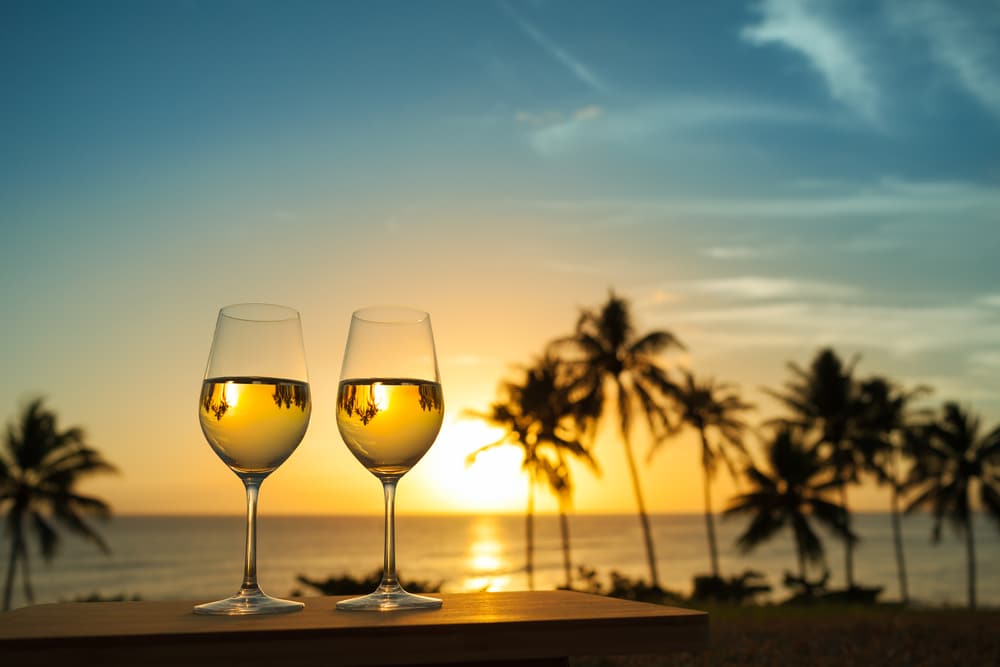 While Florida might not come instantly to mind when talking about wine and vineyards, San Sebastian Winery has been a pioneer in the industry since 1996 and remains the second-largest winery in Florida. The state-of-the-art facility is 18,000 square feet, has 40,000 gallons of wine storage capacity, and a bottling line capable of bottling up to 15,000 bottles per day. They offer tours to guests and it's a fascinating look into the wine industry!
San Sebastian Winery offers complimentary tours and walk-in wine tasting seven days a week with an extensive gourmet gift shop that provides all of San Sebastian's wines and many unique wine accessories, gourmet food products, and customized gift baskets. On the tour, one of the knowledgable wine ambassadors will take you through the facility, offer insights and history on the company, and lead a tasting of six to eight samples of their award-winning wines. After a tasting, head up to wine bar called The Cellar Upstairs for bottles, glass pours, snacks, and live jazz music. 
Before you start filling your itinerary with tastings and tours at San Sebastian Winery, you'll want to secure you lodging, and our bed and breakfast is St. Augustine is one of the best places to stay. Especailly for those looking for a little romance! Our Inn caters to adults-only and we offer lovely suites with high-end appointments, spectacular service, and a long list of complimentary perks. Start planning you getaway to Florida and book your room at our bed and breakfast in St. Augustine today!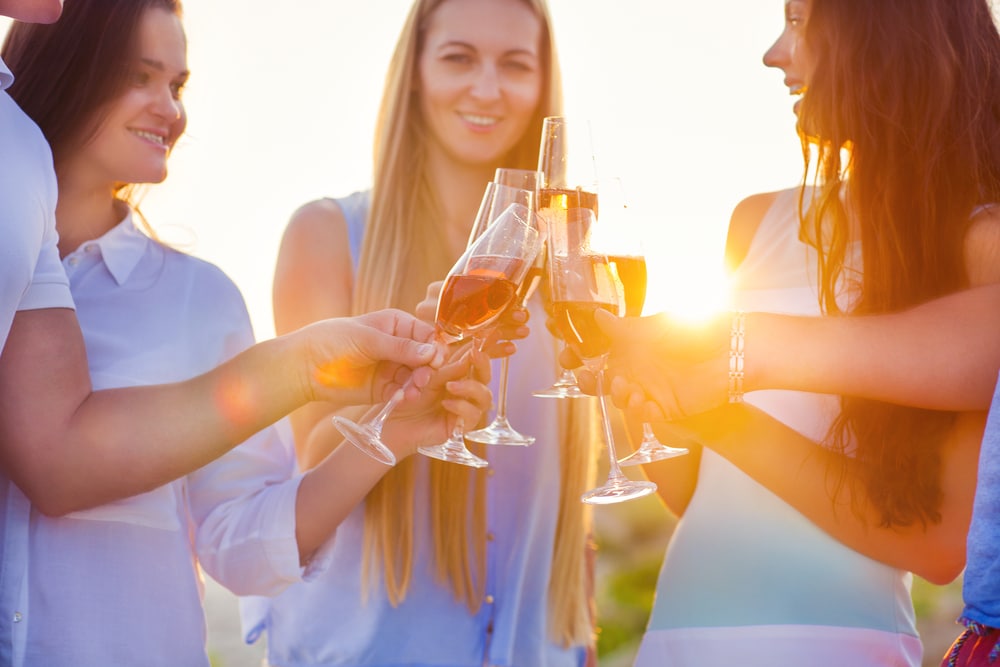 Visit San Sebastian Winery & More Fun St. Augustine Distillery Tours
San Sebastian Winery has become a landmark in the Nation's Oldest City. Locals and visitors love to stop here for wine tastings, tours, and live music. It's the perfect place to spend an afternoon or evening. You'll love the staff members and see from the moment they greet you that they enjoy working at this local winery. 
As a guest of San Sebastian Winery, you'll enjoy a complimentary wine tour and tasting. During the tour, you'll have the pleasure of savoring six to eight different wines, which will help you narrow down your favorite. Additionally, a brief video presentation will provide you with insights into the intricate art of winemaking.
Don't forget to visit the wine shop to find exclusive wine accessories and select a bottle of wine to take home. Next up, head to the Cellar Upstairs for a lovely array of snacks, glass pours of San Sebastian Winery wines, and bottle service, all with fun live music setting the perfect ambiance. 
Other Fun Tours at the Local Distilleries: 
After you've tasted your way through the San Sebastian Winery line-up, a few local St. Augustine distilleries also offer tours and tastings. 
St. Augustine Distillery: Known for making the "Spirit of Florida," the local distillers are passionate about creating strong and flavorful concoctions. Head here for a guided or self-guided tour, bartending classes, and picking up some fantastic whiskey and more to bring home to share. 
City Gate Spirits Distillery: This local distillery celebrates the history of St. Augustine at every step of its process. Pop in for a complimentary tasting and learn more about the intricate workings of crafting spirits. 
Sailbird Distilling Company: As the newest and smallest distillery in St. Augustine, you'll find some of the smallest batches of spirits at this local gem. Book a tour and a tasting beforehand to ensure your spot.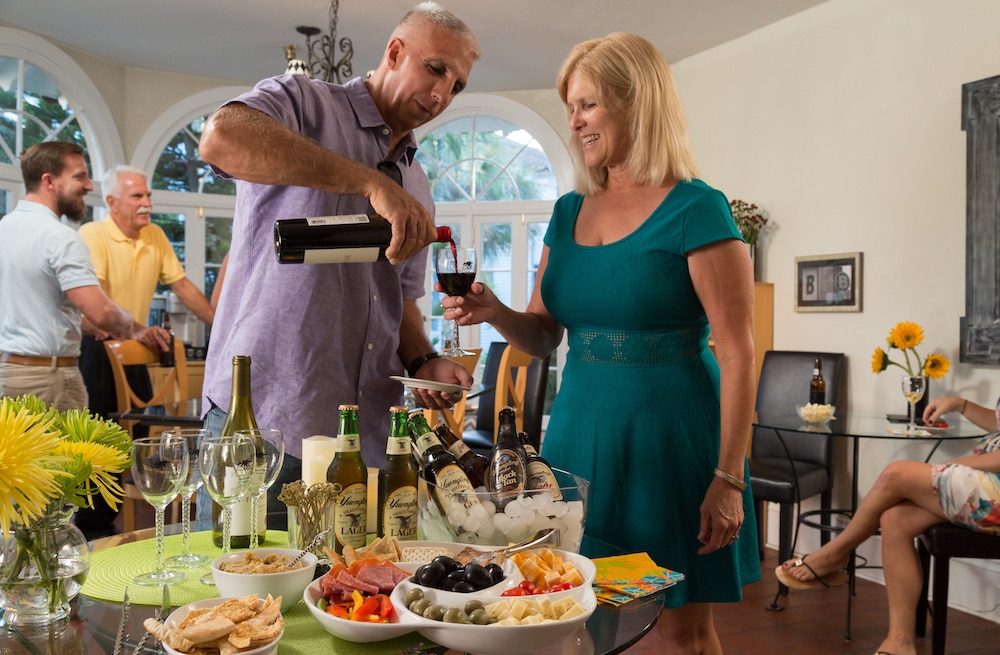 Relax at our Bed and Breakfast in St. Augustine, FL
As a guest at our Bed and Breakfast in St. Augustine, you'll be within walking distance to so many of the famous attractions of the Nation's Oldest City—including the San Sebastian Winery and so much more. You'll be set back in our historic neighborhood but close to all the action in downtown St. Augustine. Returning to your private guest suite (always air-conditioned) is such a treat after a day of adventures. For those traveling with kids or family, look into our lodging options at our sister property, St. Francis Inn. 
One of the best perks we offer at our bed and breakfast in St. Augustine is a delightful afternoon social hour, which often extends into the evenings as guests engage in conversations and form new friendships. This amenity includes complimentary beverages such as beer, wine, and non-alcoholic options and a creative and flavorful snack spread. Casa de Suenos' happy hour is a great starting point before dining at one of St. Augustine's gourmet restaurants.
There are so many reasons why our classic Florida lodging is one of the best places to stay in St. Augustine. If you check our reviews on TripAdvisor, you'll see that our warm and welcoming service keeps bringing guests back year after year—and we're consistently honored with the Traveller's Choice Award. Join us in St. Augustine and come see for yourself! Book your room today.