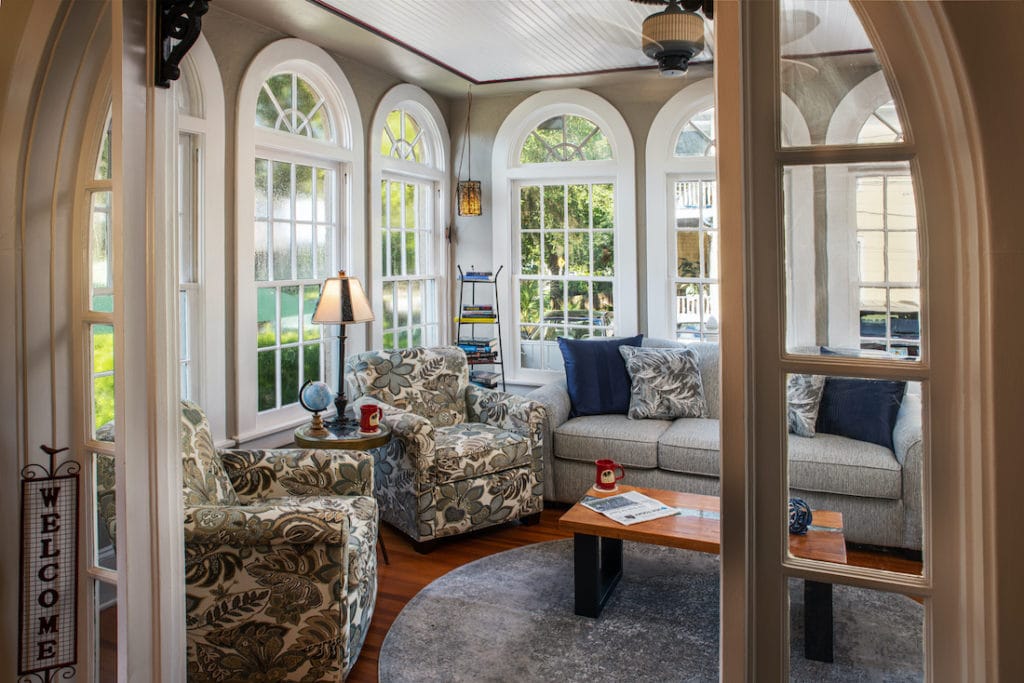 Fall is the perfect time of year to plan a weekend trip or a more leisurely vacation to Florida before the busyness of the holiday season sets in. Thankfully, our St. Augustine Bed and Breakfast is the ideal location to getaway from it all. Our intimate Inn is located minutes from all of the best activities in St. Augustine, from dining and nightlife to museums and historical sites. You'll be close to everything, but set back on a quiet street for pure relaxation.
The weather in Florida in autumn is still warm enough for summer wear and swimming, but you'll always want to pack some layers for the cooler evenings. One of the best places to spend the evening is at our St. Augustine Bed and Breakfast, enjoying a glass of San Sebastian wine on our outdoor patio or on the private balcony of your suite. In fact, every evening from 5 to 6pm we offer a complimentary "social hour" with wine, beer, and snacks.
Our St. Augustine Bed and Breakfast plays a part in the history of this neighborhood of our ancient city settled by the Spaniards in the 1500s. As you first approach our Inn, you'll see the Spanish influence in the architectural details the minute you arrive—especially in the majestic Palladian windows, iron railings, and archways. Each of our seven guest suites have luxury amenities, comfortable beds, and a special ambience for the best vacation to Florida.
Check our availability and book your next stay today!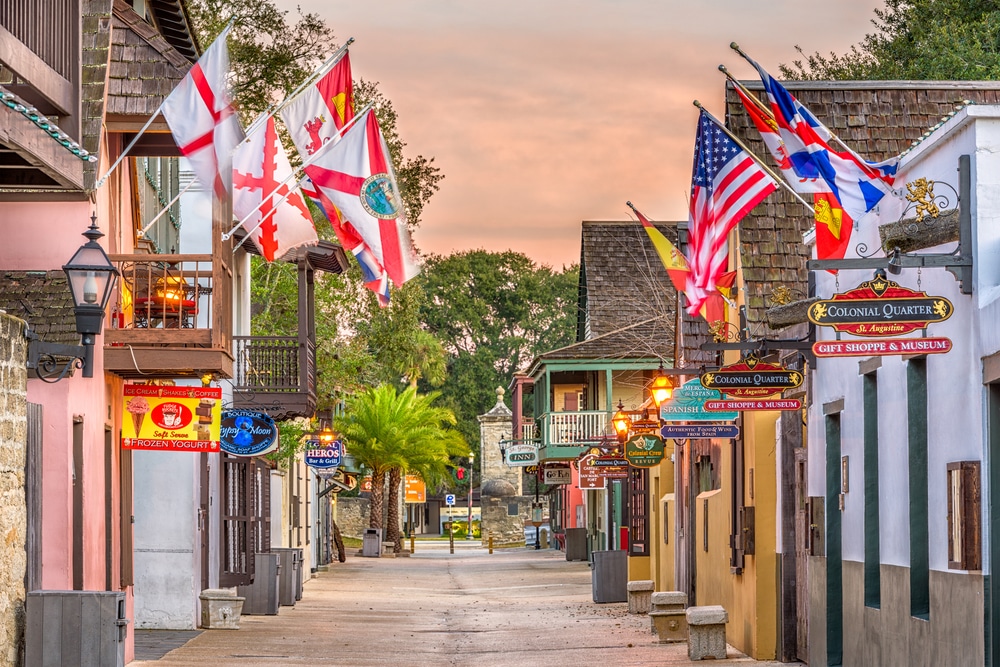 An Ideal Downtown Location at our St. Augustine Bed and Breakfast
Sometimes the best vacations don't involve getting back into your car until it's time to leave, and that's more than possible at our St. Augustine Bed and Breakfast, which is walkable to nearly everything downtown. We also offer a host of in-house perks, making staying-in all the more desirable.
Here are five reasons why our St. Augustine Bed and Breakfast is the best in the area: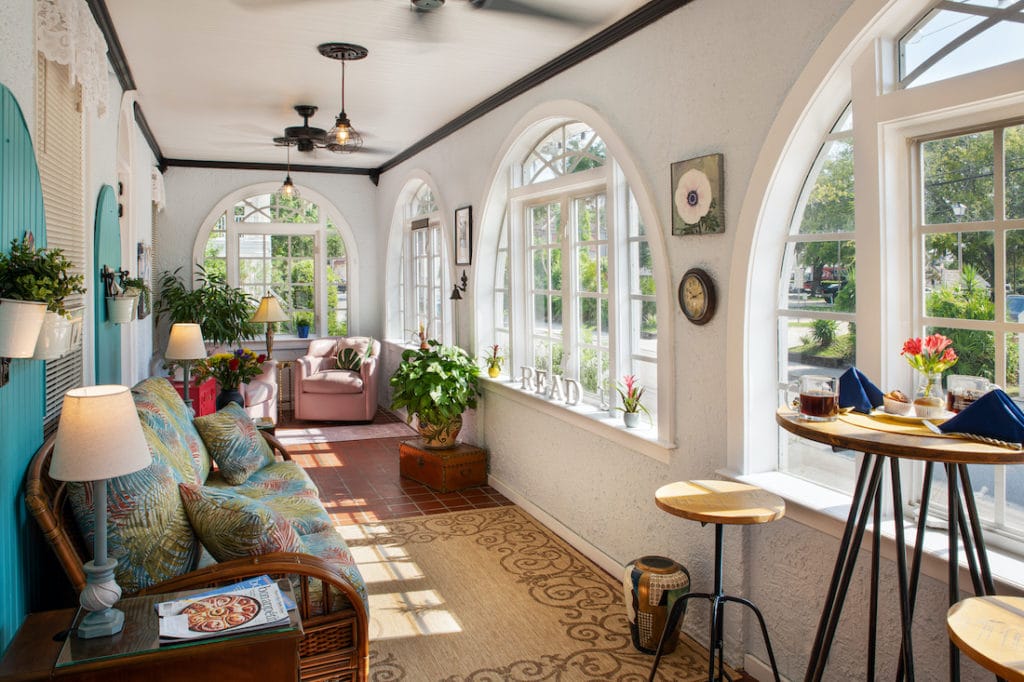 Visit our Beautiful Bed and Breakfast in St. Augustine
Can you picture yourself relaxing in this gorgeous sitting room at our St. Augustine Bed and Breakfast? We can. And we can't wait to be your hosts at our morning dining table, evening happy hour, and for all the days on your special getaway to Florida. Our quiet and serene Inn is just the place to reset, reflect, and let go of the everyday stresses.
Start planning your next vacation to our St. Augustine Bed and Breakfast, where history meets modern day comforts. You'll love our walkable location and our cozy, intimate setting with all the amenities needed for an amazing stay. Book today!