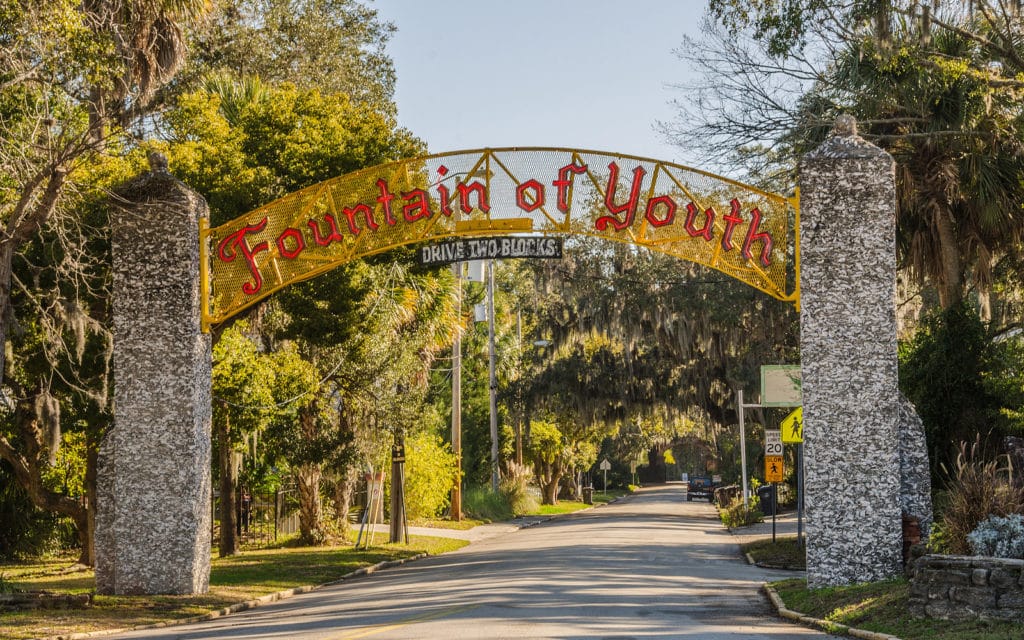 There are so many wonderful things to see and do in St. Augustine, but one thing that should be at the top of your list of the Fountain of Youth in St. Augustine. As the nation's oldest city, it's no wonder that there are a number of great historic attractions to see. In fact, our Bed and Breakfast is located in the heart of St. Augustine's historic district, where you'll be immersed in some of the oldest histories in our nation.
From Casa de Suenos Bed and Breakfast, you can easily stroll to the Castillo de San Marcos and other historic monuments. You can even walk to Ponce de Leon's famed Fountain of Youth from here – it will take you less than 20 minutes. While our location is exceptional, it's not the only reason to stay at our St. Augustine Bed and Breakfast.  Here, you'll experience just the right balance of luxury and comfort, which when combined with our welcoming hospitality and extensive range of amenities, offers a lodging experience that truly can't be beaten.  Book your room at our St. Augustine Bed and Breakfast today!
Experience the Fountain of Youth
The grounds at The Fountain of Youth Archaeological Park are the original site of St. Augustine, the Nation's oldest city. The area was first explored by Ponce de Leon in 1513 and was later settled by Pedro Menendez de AViles in 1565, thus making it the oldest successful European settlement in the country. The park is located on St. Augustine's waterfront and offers visitors an unparalleled experience as they learn about the first Spanish settlers to the area, along with the native Timucans who lived on these lands prior to settlement.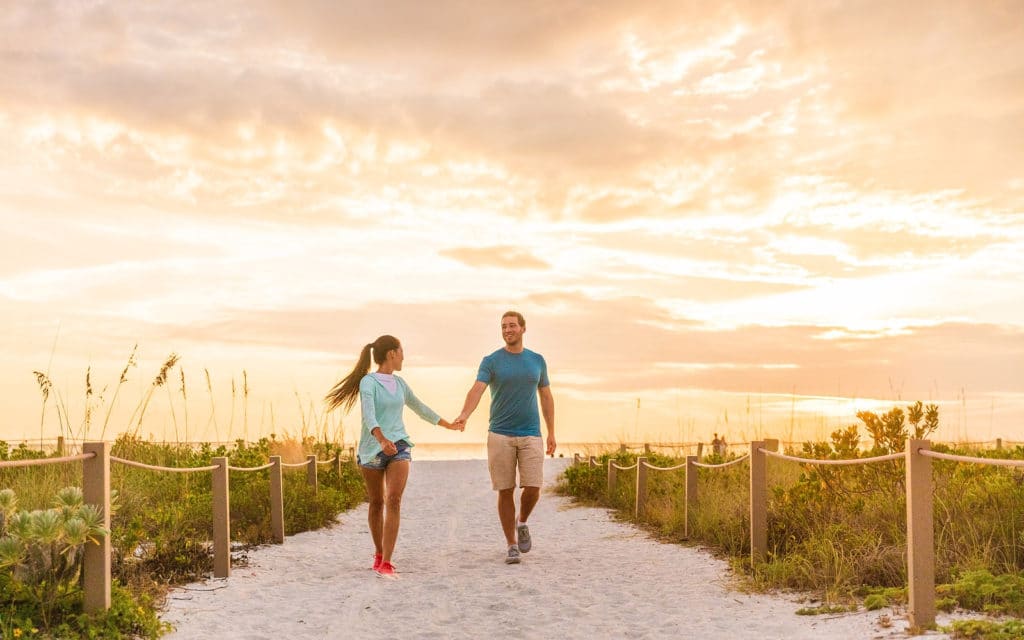 As you explore the grounds of the Fountain of Youth Archaeological Park, you'll see an in-progress archaeological dig site, along with several re-created Spanish and Timucuan buildings and dwellings. Other points of interest in the park include the reconstructed Nombre de Dios Mission, the  600-foot Founders Riverwalk, and the Observation Tower, which offers a beautiful view of the water and surrounding area.
And then, of course, there is the Fountain of Youth legend itself!  Ponce de Leon was obsessed with finding magical healing waters that would keep him young, and legend has it that he found exactly that here in St. Augustine. There are a number of conflicting stories about the Fountain of Youth and Ponce de Leon himself, but you might as well take a sip from this famous fountain, just to be sure, right?
However it is you explore the beautiful Fountain of Youth Archaeological Park, we're sure you'll enjoy learning more about this beautiful town and soaking up the historic ambiance around every corner.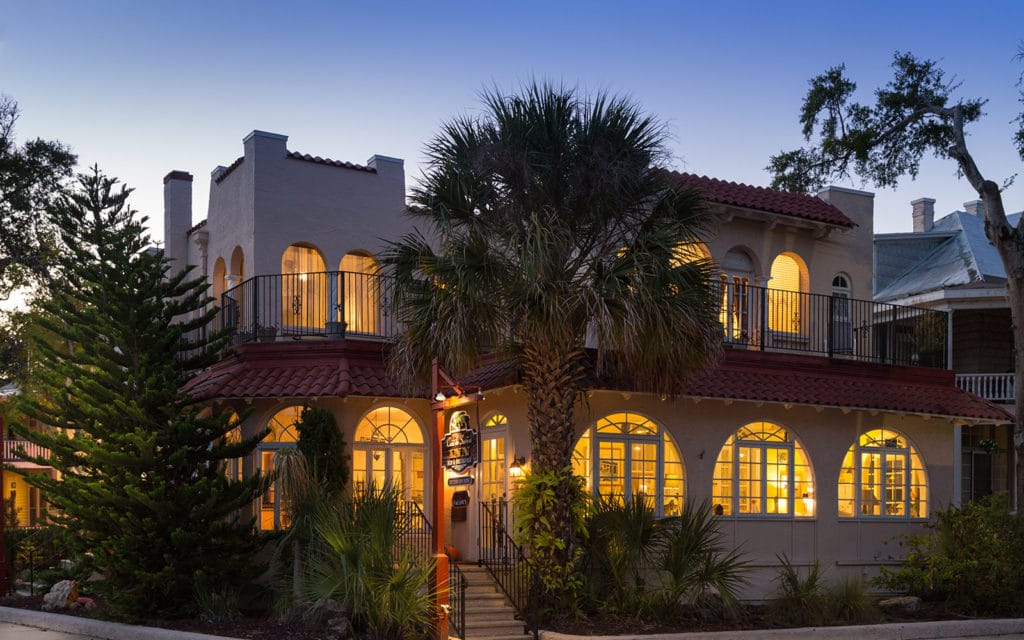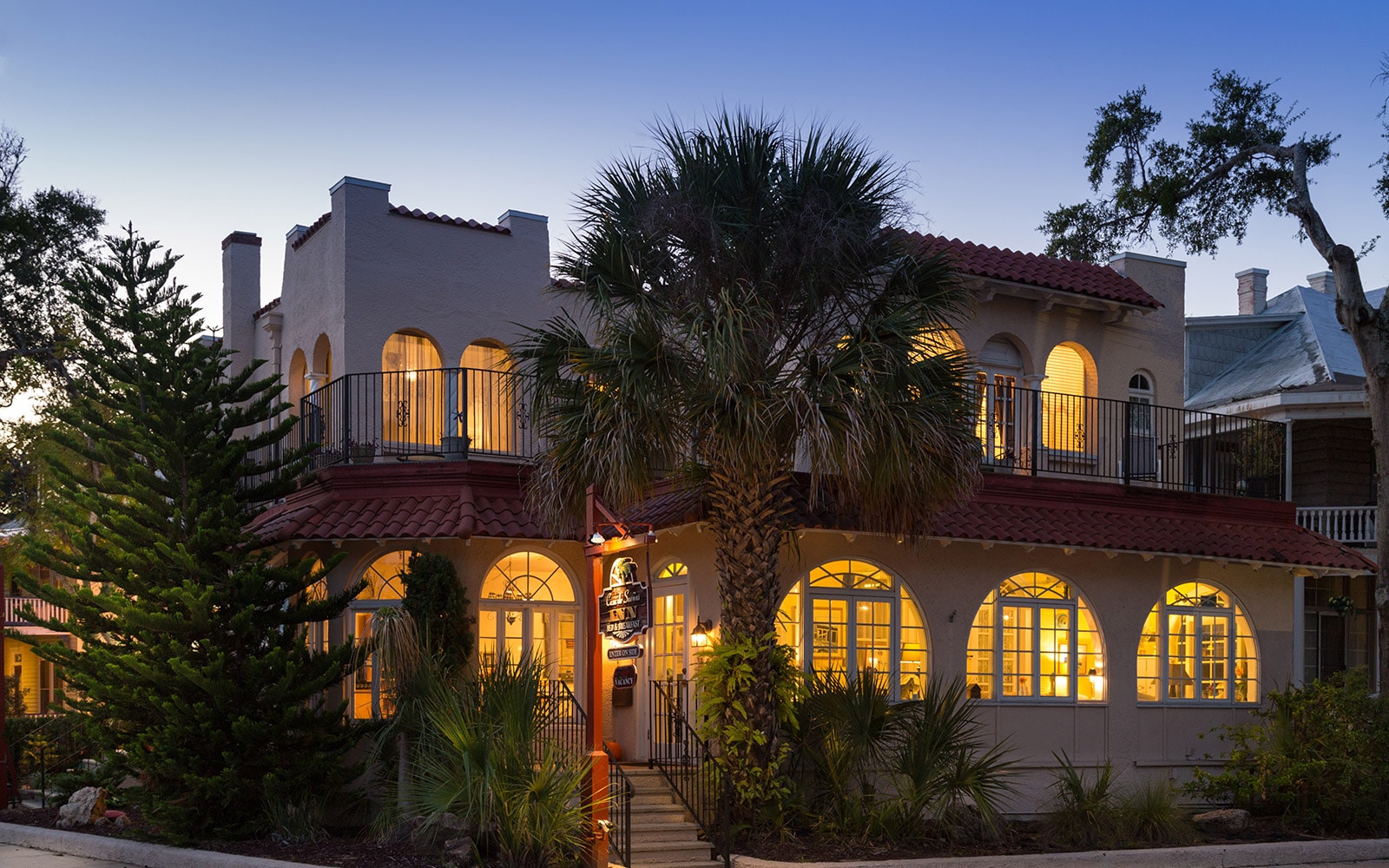 The Best Bed and Breakfast in St. Augustine
When choosing where to stay in St. Augustine, it's important to choose someplace not just comfortable, but conveniently located nearest the top attractions in town.  That's exactly what you'll find at Casa de Suenos Bed and Breakfast. Our historic Bed and Breakfast offers 7 beautiful guest rooms, some of which offer those extra romantic touches, like jetted tubs and balconies.  Each of our guest rooms places you in the heart of downtown St. Augustine, where you're free to explore, and within walking distance to the top restaurants and attractions.
In the morning, enjoy a deliciously satisfying breakfast, following by a relaxing day enjoying St. Augustine.  If you're seen all there is in downtown St. Augustine, we also offer guests free access to the beautiful St. Augustine Beach by way of our Beach Cottage.  It's just one of the many perks of staying with us at our St. Augustine Bed and Breakfast.  Book your room at our romantic Inn today!