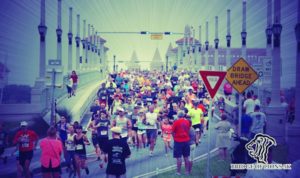 A New Year is upon us and it's resolution time! We all want to start the New Year with a bright outlook and goals in mind. 47% of resolutions have to do with self improvement, while 38% of resolution makers want to lose weight, and 34% want to travel more. Sadly, only 8% of people ever achieve their resolutions. Work gets in the way, procrastination sets in, and all of a sudden, November is upon us. Research has shown that having a deadline of some sort helps us work towards these goals. A fantastic deadline is signing up for a race! And by making it an out of town race, you get to travel and stay fit!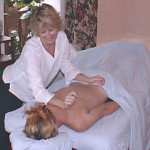 Whether it's a 5k or a marathon, St. Augustine offers lots of race options and Casa de Suenos offers a great home base! Situated right in downtown St. Augustine, there are tons of quiet and beautiful backroads to take a warm up jog. We also offer complimentary access to St. Augustine's best athletic club, Anastasia Fitness, where you can squeeze in a few reps or swim some laps to loosen up. Order one of our protein packed picnic baskets for your arrival or pack along your own nutritious snacks, stash them in your in-room fridge, and fuel up for race time. Need to carbo-load? We have tons of restaurants less than a block from our location. After the race, schedule a relaxing in-room massage with our professional masseur or soak in our generously sized, jetted tubs to soothe those tired muscles.
Make sure to stay an extra day or two – St. Augustine has so much to see, you'll want to sign up for another race just for an excuse to visit again!
Visit here for a list of races taking place in St. Augustine in 2017.