We don't like to rush the holidays, but it's not too early to make some special plans to celebrate in St. Augustine.
For over 20 years, visitors and residents have enjoyed the annual St. Augustine Bed and Breakfast Holiday Tour, presented by St Augustine Historic Inns. Recognized as a Southeast Tourism Top 20 Event, this is one of the highlights of St. Augustine's Nights of Lights Celebration, which occurs from mid-November through January. The Bed and Breakfast Tour allows participants to tour the ancient city's array of romantic Inns, inside and out, decorated in their holiday finery.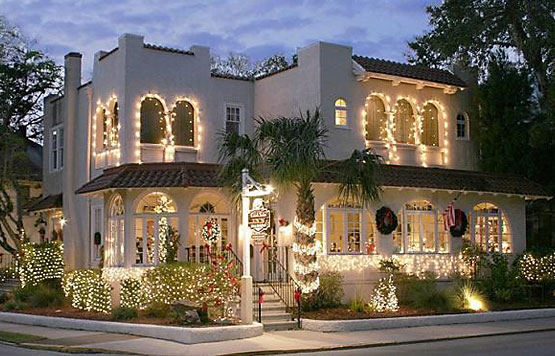 This year the Holiday Tour takes place Saturday and Sunday, December 12 & 13, 2015, from 1-5pm. For this 22nd annual event, the theme is "Christmas in Toyland," and two dozen Inns are participating, with holiday decorations and decor embracing this festive and fun theme.
Two-day tickets are sold for the Tour, with half the Inns open for the tour on Saturday and the other half on Sunday. Casa de Suenos is scheduled for touring on Sunday, and is partnered with The Gifted Cork and Mojo BBQ to offer delicious samples of their signature dishes. Our sister inn, St. Francis Inn, will also be open for the Sunday tour, with culinary partner Meehan's Irish Pub offering some of its delicious signature nibbles, sweet treats and refreshments.
The Holiday Tour is designed as a self-guided walking tour, with nearby Inns grouped in a section of downtown open for the tour each of the two days. Those who cannot walk may board the courtesy Old Town Trolley designated just for this tour, which will stop at convenient locations near many Inns. Ticket holders can start the tour at any participating Inn on the route that day, where their ticket will be exchanged for an official tour pass, tote bag and tour guidebook.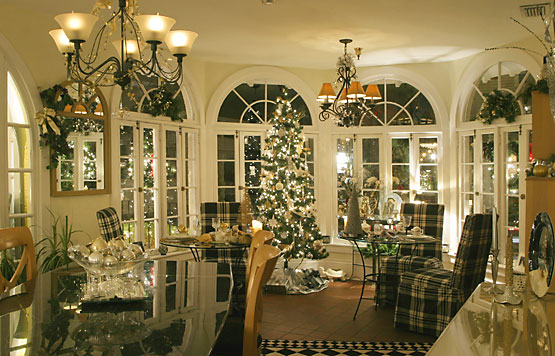 Combine the Holiday Tour with a stay at Casa de Suenos. Check out our Light Up Your Life special for extra treats to further enhance your visit.
The Holiday Tour has sold out prior to the event weekend for the past few years, so it is best to get tickets in advance if you don't want to be left out. A limited number of tickets are available for purchase at two local St. Augustine shops: Metalartz, 58 Hypolita Street, and Rembrandtz Fine Gifts, 131 King Street. Tickets are $30 per person and are on sale online until December 9th. For online ticket purchase, a tour video, and more info, visit the St. Augustine Historic Inns tour website. This year, partial proceeds of the tour will benefit the local Betty Griffin House, which provides shelter and counseling for victims of domestic violence.